You know your emoji game is fire when it gets you prison time. 
Two guys in their late 20s are facing prison because they sent threatening emojis to another guy. This isn't a case of schoolyard bullying or kids being kids, these are full-grown adults. After feeding their Neopets, here's the 3 emojis that they sent which got them into hot water.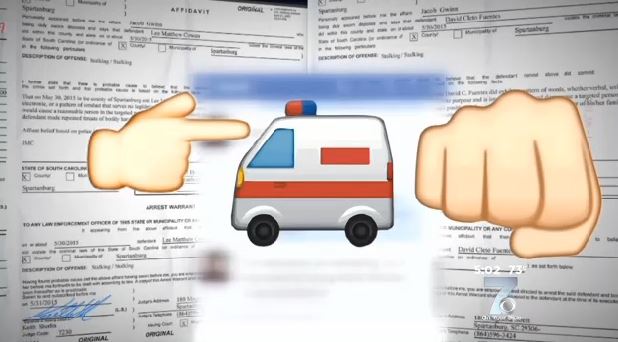 Seems innocent enough, right? Like "Hey, look, an ambulance! Pound it!" but the person on the receiving end of the emojis interpreted it more like "You're going to need an ambulance after I punch you." Or even worse, "I'm going to shoot you, then find you at the hospital, then punch you."
Hopefully the judge decides to give them a reduced sentence for being so goddamned creative and whimsical.
These men allegedly have a history of harassing the victim, so it's not like this is a one-time isolated incident. Still, at the rate we're going, it's probably only a matter of time until people are getting arrested for merely thinking about sending a potentially-threatening emoji. At least we can still watch people beat each other up.
Page 1 of 1: