Page 1 of 3

What's a dad's biggest fear when he has a daughter? Boys, obviously.
Dads used to be young guys, so they know what they're all about, and that's a terrifying thought when you have a daughter. As strong as one's urge to procreate can be, the urge to stop those little scumbags from getting anywhere near your little princess is even stronger.
Some dads will keep shotguns in the house to keep the boys away, but this guy's got a whole different set of guns protecting his offspring.
This anonymous internet dad brings new meaning to the phrase dadbod, and has middle-schoolers everywhere trembling in their boots.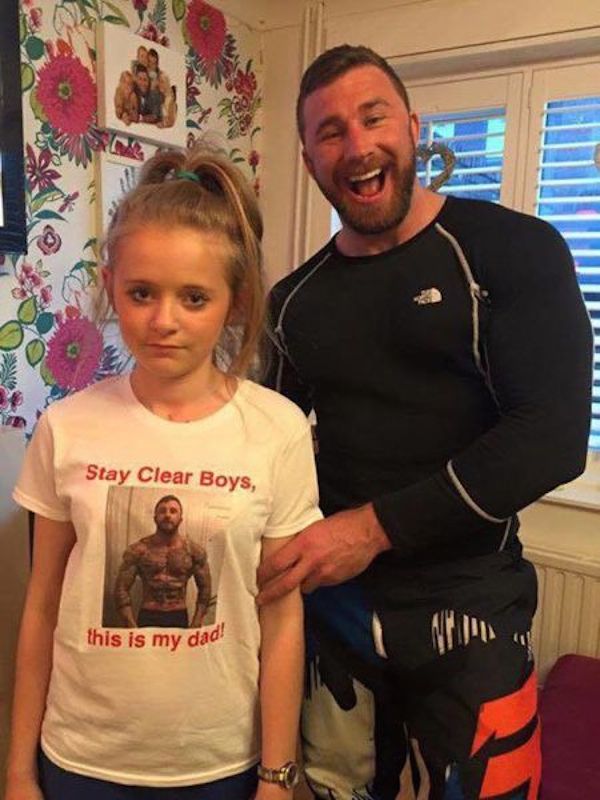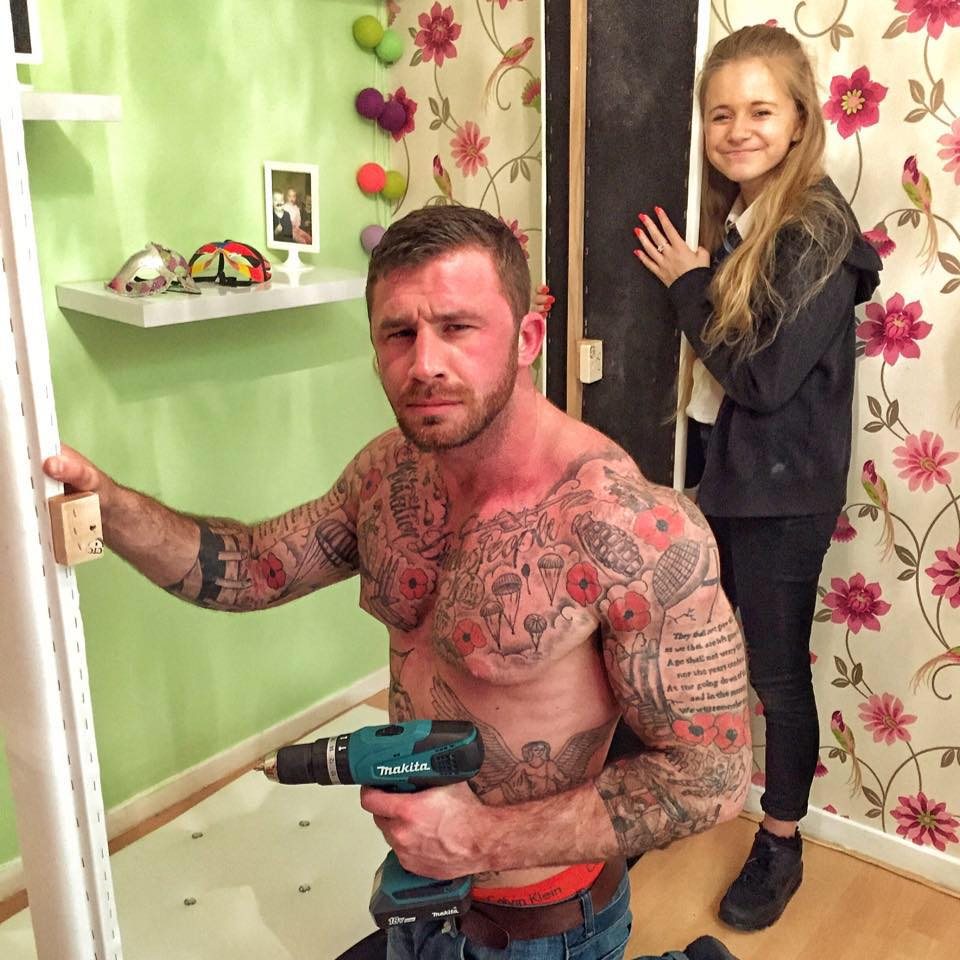 He looks so proud of himself. Her? Not so much, but she'll thank him someday when she's a little bit older and all of her friends are turning 16 and pregnant.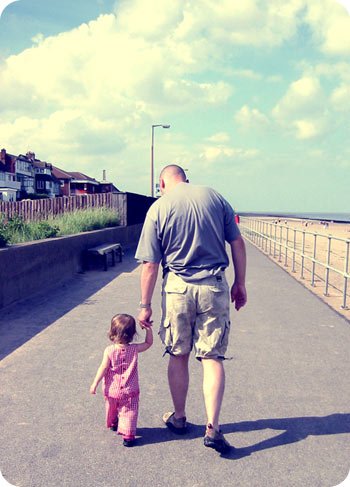 This guy is clearly a badass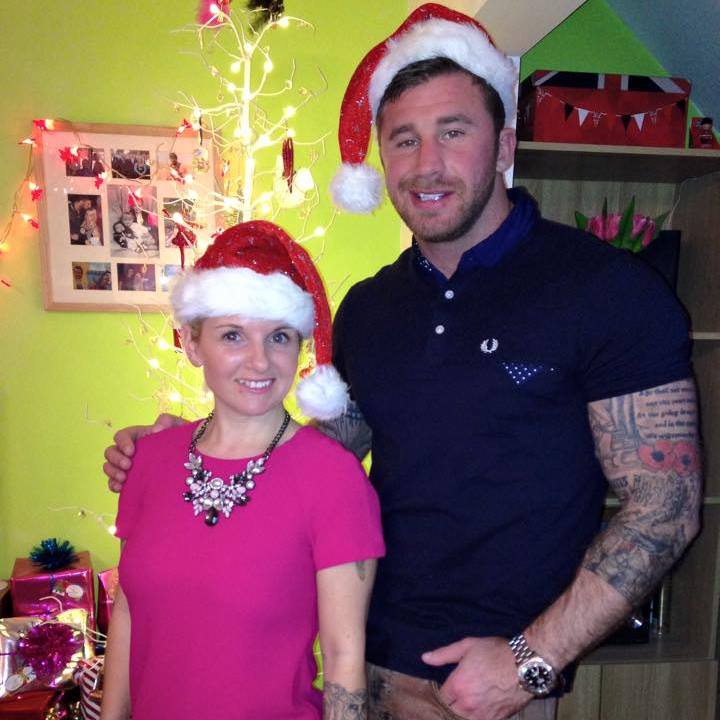 The Dad's name is Gavin Gavlaarr Johnston, and you can find more pictures on the next page and a link to his facebook.
Page 1 of 3: