It's true that you can get in just about anywhere if you're wearing a suit and you act like you belong there. That's how Steve Carruthers, a bold 24 year old from the UK, was able to get behind the scenes after the fight and to get photos with a ton of famous people and even got to meet Manny and Floyd themselves. Incase anyone wouldn't believe him, he got proof. After pretending to be a part of Leonardo DiCaprio's entourage, he was able to take some next-level selfies.
Manny is all class, taking time to pose for pictures after his tough loss.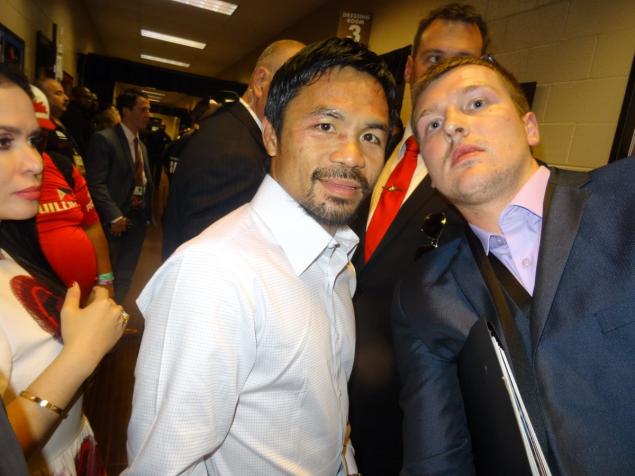 But Floyd hooked him up, too.
Security was about to kick Steve to the curb until Floyd said, "I got him." and allowed Steve to keep hanging out, inviting him to the press conference and to take photos afterwards.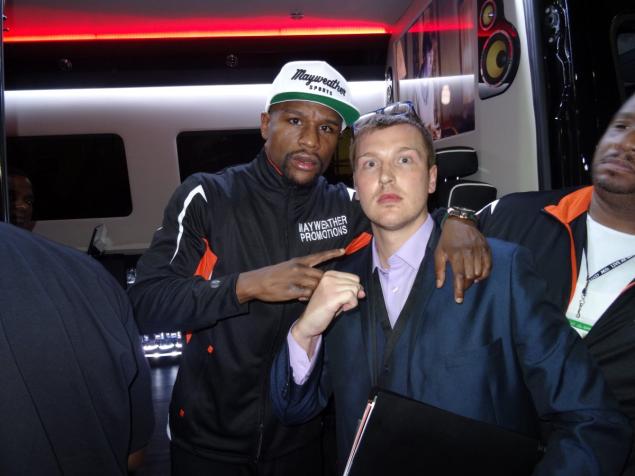 Macklemore rocking a jacket that looks like it's from the thrift store.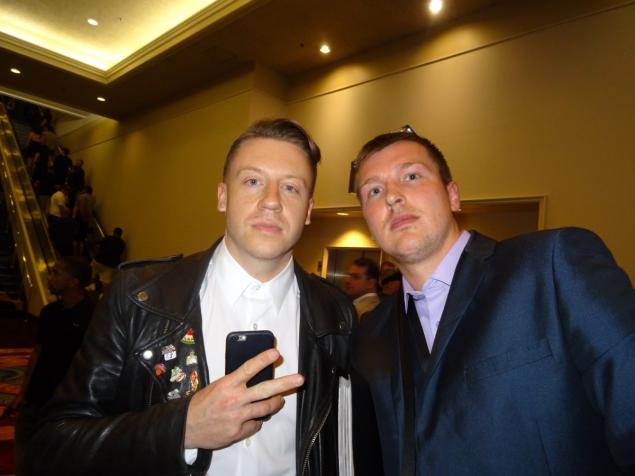 With Birdman.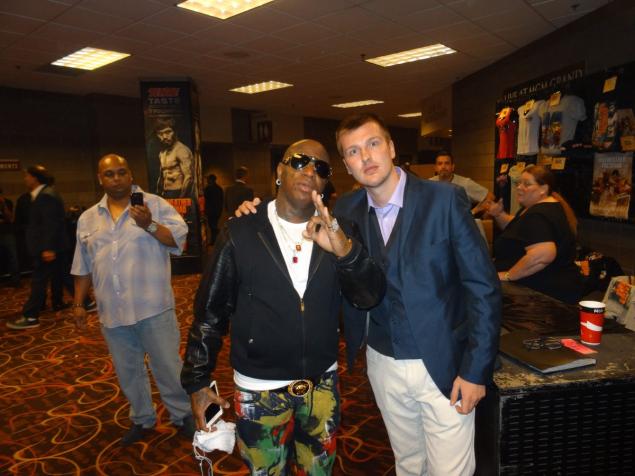 Marky Mark himself.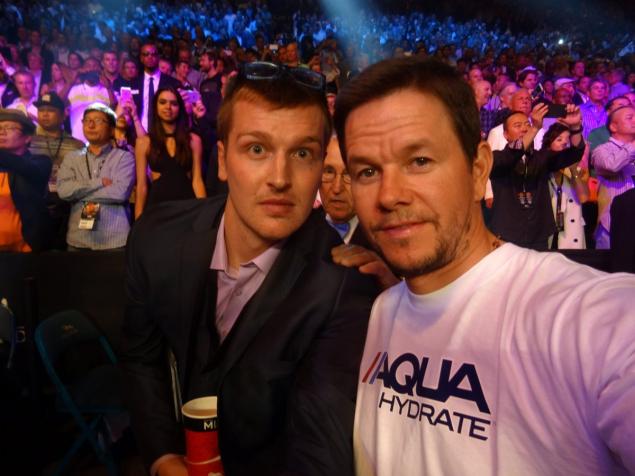 There were several Batmans (Batmen?) in attendance, this one's Michael Keaton.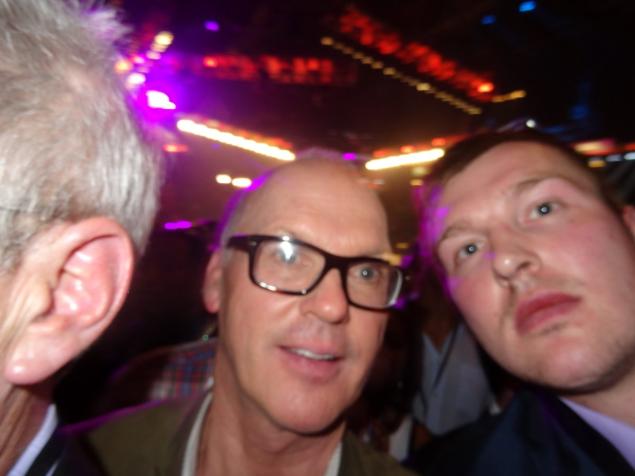 Michael J. Fox took a break from time travelling to watch the fights.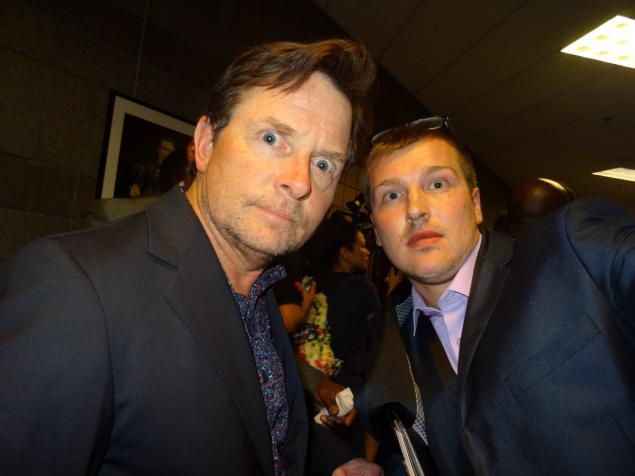 Another Batman spotted. (Christian Bale… preparing for his role as Charles Manson?)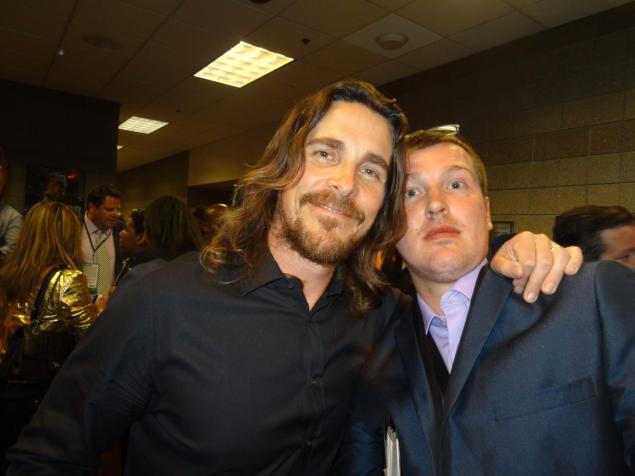 He even managed to slip in between Jay Z and Beyonce.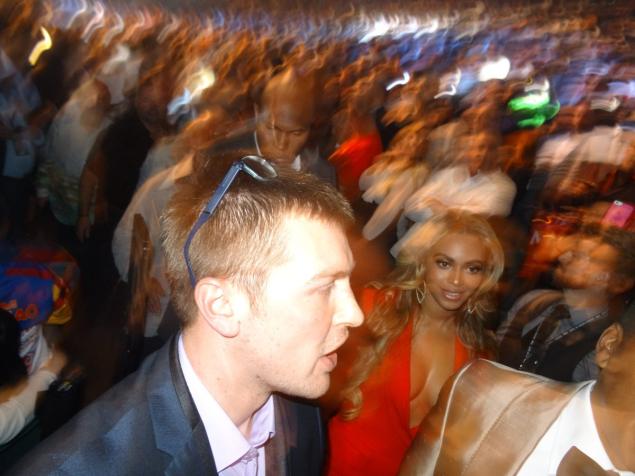 Iron Patriot Don Cheadle in the house.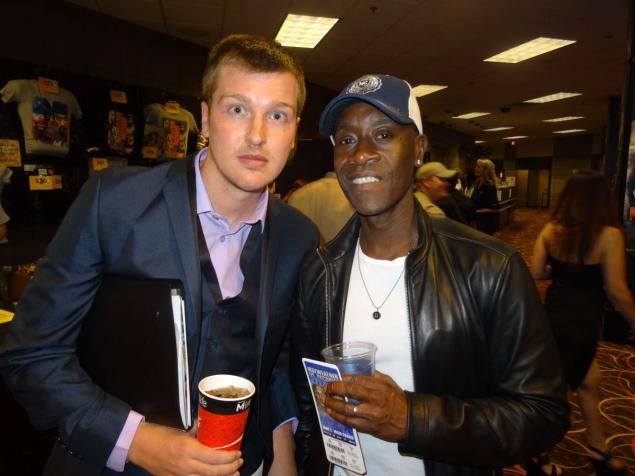 These guys sing or something.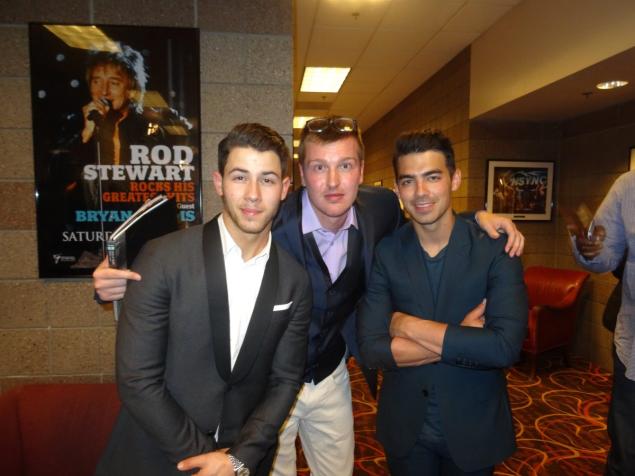 Jimmy Kimmel dressed as Justin Bieber.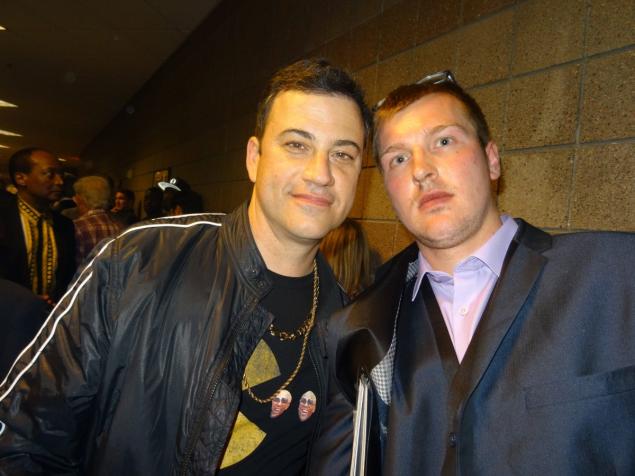 Paris Hilton with her clothes on.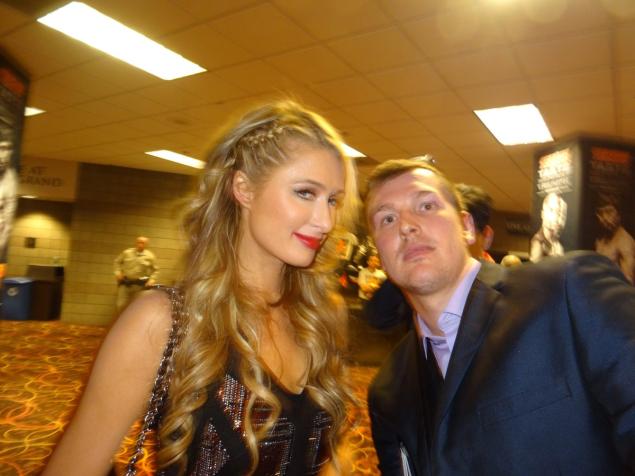 Chris Brown, who has an impressive amateur boxing record himself.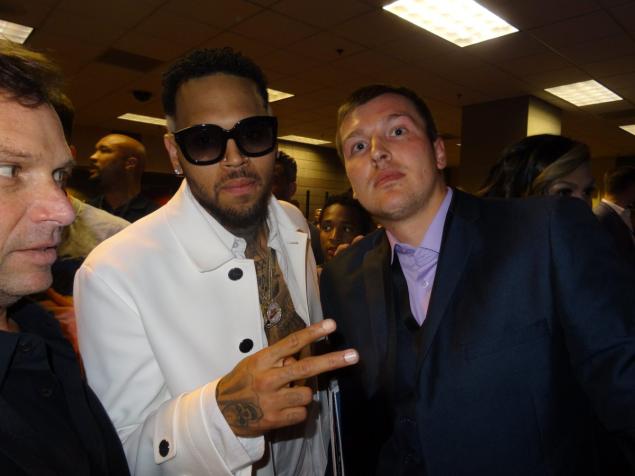 Makin' faces with The Don.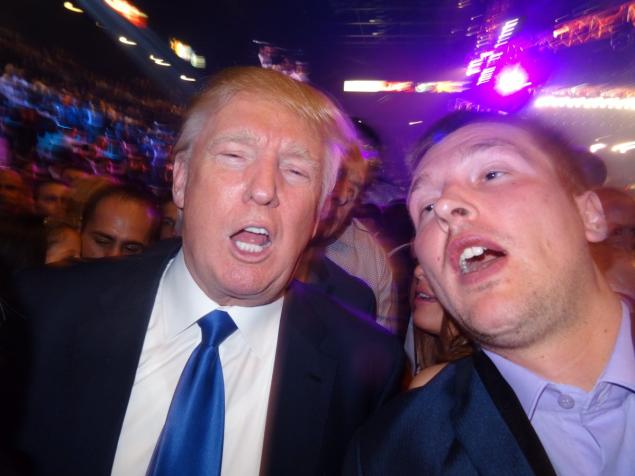 A lot of people went to the fight, but nobody had a better night than this guy. Fortune favors the bold, and this likely isn't his last rodeo – who knows what he'll get into next?
Page 1 of 1: