The Undertaker is many things. A pro wrestling legend. An intimidating figure. A boxing fan. A father and husband.
Oh, and he's a pretty big dog person, too.
While 'Taker, real name Mark Calaway, is all about being intimidating in the ring, in real life he is a major philanthropist in the field of large breed dogs. So much so that he founded The Zeus Compton Calaway Save the Animals fund, dedicated to helping families provide life-saving treatments for pets.
Sara Calaway's Contribution to this Charity
The fund is named for a dog shared by the Undertaker and his now ex-wife, Sara Calaway. Here's the heart-wrenching story from the Fund's site:
"Zeus was adopted into the Calaway family in 1999 as their first large breed canine, which took some getting used to-especially since he already weighed 55 pounds at ten weeks! … As Zeus matured, he developed a perplexing chronic condition, resulting in a low red blood cell count, and was subsequently referred to the Veterinary Medical Teaching Hospital at Texas A&M University for help in determining a cause and treatment for this mysterious disease. Despite having some of the finest veterinarians in the world caring for Zeus, coupled with the most advanced diagnostic procedures available through the college's Veterinary Medical Teaching Hospital, Zeus Compton Calaway passed away on February 14, 2004."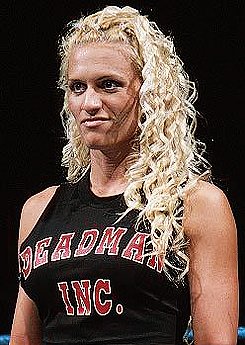 Sara Calaway and 'Taker were devastated at the loss of their poor little pupper, but his legacy lives on by saving the lives of countless other dogs.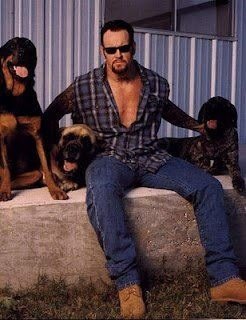 Mark and Sara Calaway would start the fund in their dog's name, working closely with Texas A&M University to help families.
The Undertaker rarely breaks the "dead man" character he plays in the WWE, making him one of the most enigmatic personalities in WWE history. While he may be committed to kayfabe, however, he actually dedicates a fair bit of his time and money to charities.
In 2013 he raffled off his one-of-a-kind "Ghost" motorcycle, designed by Jesse James, with all proceeds going to America's Mighty Warriors, a veterans' support group.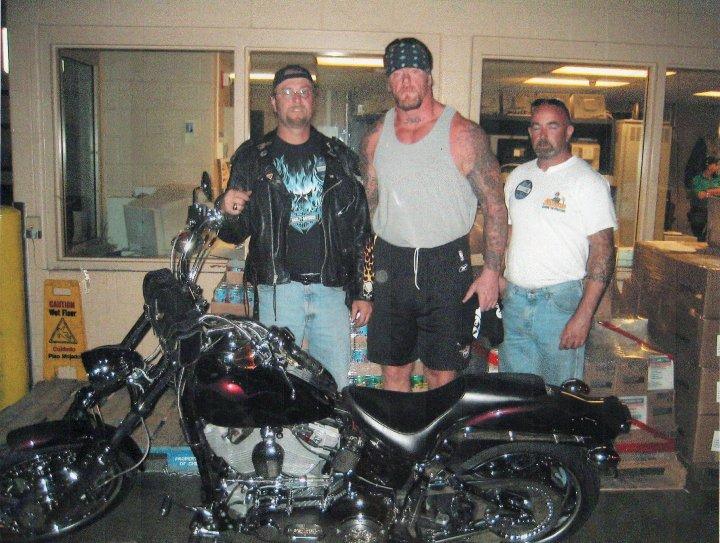 The Undertaker actually made a surprise return to the WWE a few weeks ago, attacking Brock Lesnar to set up their main event match at SummerSlam in a couple of weeks. He suffered a major concussion when facing Lesnar in 2014 at WrestleMania XXX, and has only appeared once since, at WrestleMania 31.
While the crowd will likely be split between the Dead Man and the Beast Incarnate, just remember who the real good guy is!
Page 1 of 1: