Ever wanted to own a piece of Ronda Rousey? The UFC is taking memorabilia to a creepy new level.
We've already talked about Joe Rogan's fetishization of Ronda Rousey, but now the UFC is going all in by selling her dirty, used bras and underwear in their online store as if she was a broke college girl on Craigslist.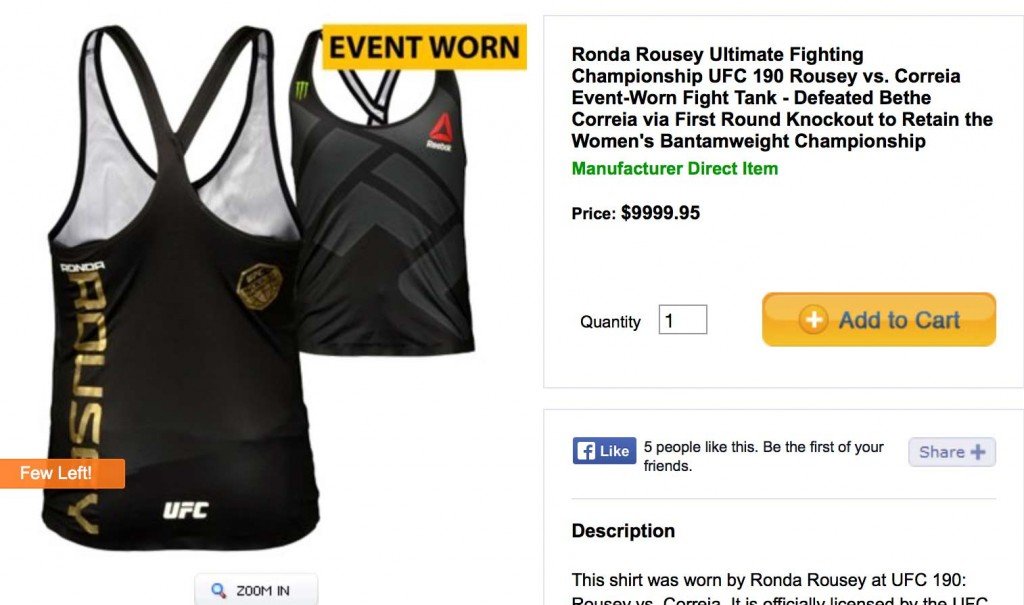 As one fan put it, "Don't be a DNB. Sell your used underwear online."
Hey pervs, can't drop 10 grand for a chance to smell Ronda's bodily fluids while you watch her new porno tapes? Don't worry, the good folks at Reebok have got you covered.
You can have Michelle Waterson's taint-sweat wafting through your home for only $1000.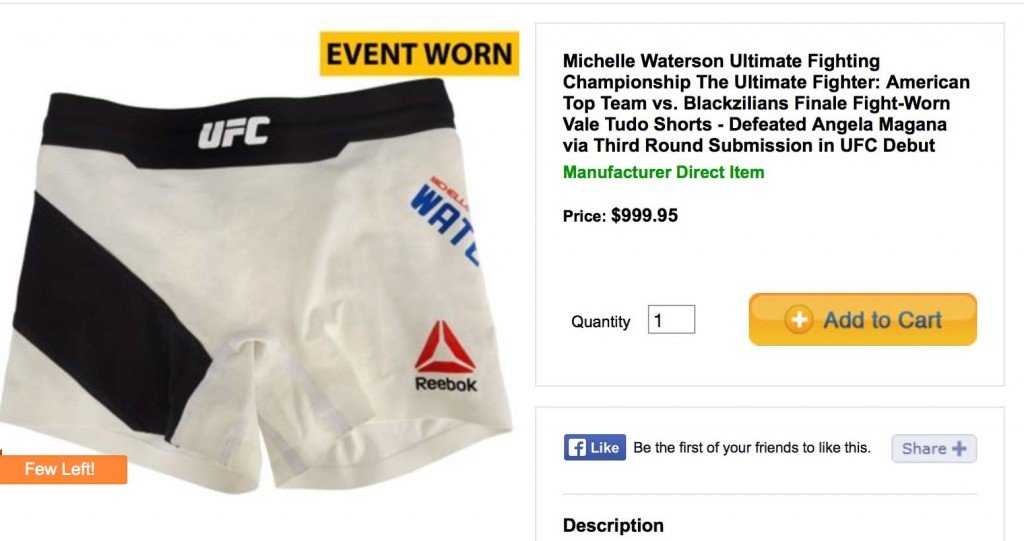 Or, for the budget-conscious shopper, pick up a pair of Jessica Eye's knickers for $500.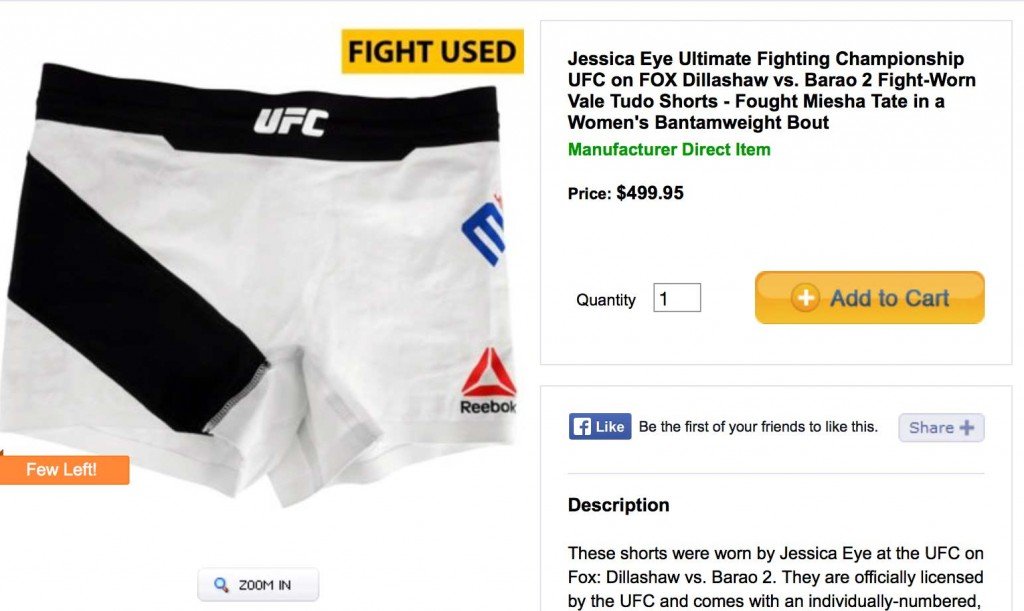 You can also buy Jessamyn Duke's used bra for $750. So just to be clear… Reebok pays fighters a couple grand, prevents them from having any other sponsors, then goes on to literally air their dirty laundry for more money than they paid the fighters in most cases?
Seriously tho when's the Paige Van Zant gear going on sale? And the burning question… Will Magana's shorts cost extra?
Dana White's reaction on the next page:
Page 1 of 2: