Martial arts means different things to different people. For some, it's a chance to hone your technique and train to see how you stack up to the world's best when you push yourself to the limits, for others it's just a chance to punch somebody in the face as hard as they can. For many, it's a mixture of both. There are certain fighters who simply don't have that same violent spark, whereas other fighters practically have their eyes turn red and they transform into beasts as soon as they smell blood.
We're not saying the fighters on this list aren't talented, but they also have that extra something where it goes beyond competition and crosses into primal territory.
Buakaw Banchamek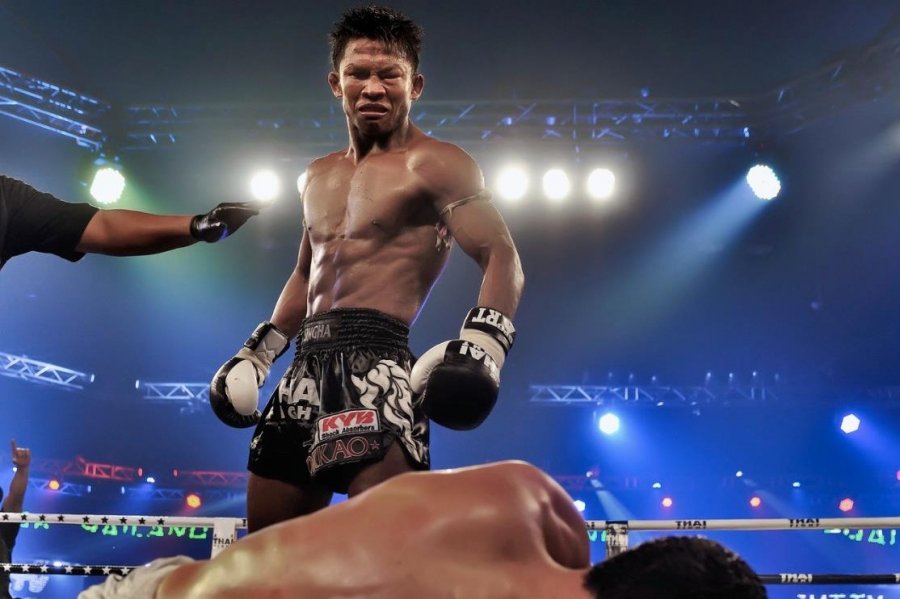 He's the most well-known muay thai fighter because he's absolutely vicious.  Buakaw doesn't take any shit. In a recent fight, when the promotion was being squirrely about the rules, he just said F'k it and walked away before the final round. With hundreds of fights and hundreds of victories under his belt, he's one of the most experienced and accomplished hand-to-hand (and elbow and leg) combatants on the earth today.
Diego Sanchez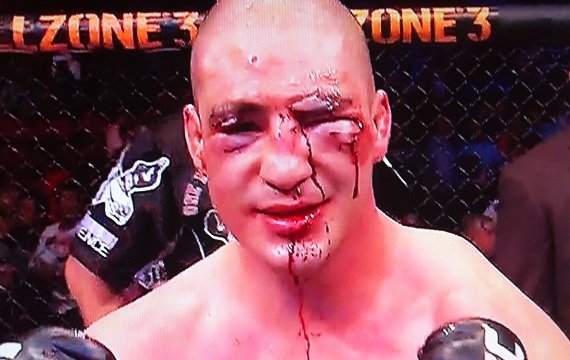 Sanchez loves to brawl and that's where he's most dangerous. He'll take a few punches in order to land one. Nowadays, he's basically a solved-puzzle… don't brawl with him, and your chances of winning are pretty good. Get sucked into his game, and it's a coin flip.
Abel Trujillo

There aren't  many lightweights, if any, that can hit you as hard as Trujillo. He's also got a submission game, and can grind out a decision when necessary. His wins are just about evenly split between knockouts, subs, and decisions. His violence could be one of his downfalls, it's important to know when to hold back the beast and fight a smarter fight sometimes, but as a fan – that's not as exciting as seeing an absolute wrecking ball in the cage.
Wanderlei Silva
Wanderlei has been in some of the best brawls of all time, from Pride to UFC to wherever he ends up next. He's turned being a tough SOB into a multi-million dollar fighting career all around the world. If you only know Wandy from his time in the UFC, do yourself a favor and watch his Pride fights. From his weird hand dance before fights, to his terrifying staredowns, to the way he tore apart some of the best fighters on the planet… Wanderlei is definitely one of the most violent men on earth when it comes to combat sports.
Mike Tyson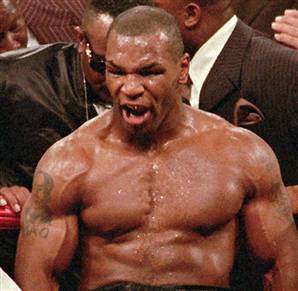 Prime Tyson is the definition of violence. He was born in violence, raised by violence, and violence is what introduced him to the world and made him a legend of combat sports that will never be forgotten. It's good to see that he's got his shit together lately, and has a sense of humor about his past, but there's no doubt that if we could magically take 25 years off his life and re-animate Cus, he's rip through anyone that stood in his way all over again.
Conor McGregor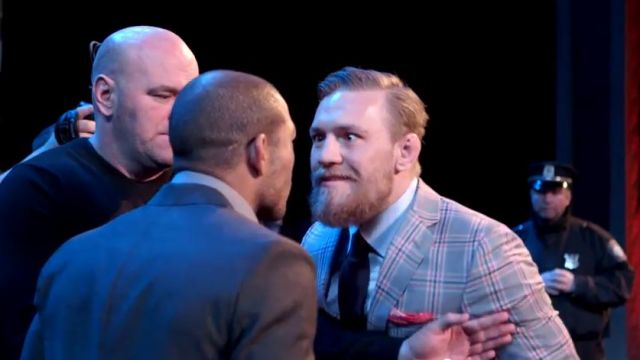 He's technically, he's a student of human movement, but he's also ferocious once he gets inside the cage. His style is a symphony of violence. Once that bell rings to start the bout, all of the trash talk and antics and clownery go out the window and you're facing off with an 800lb silverback gorilla stuck inside a 145lb body.
Khabib Nurmagomedov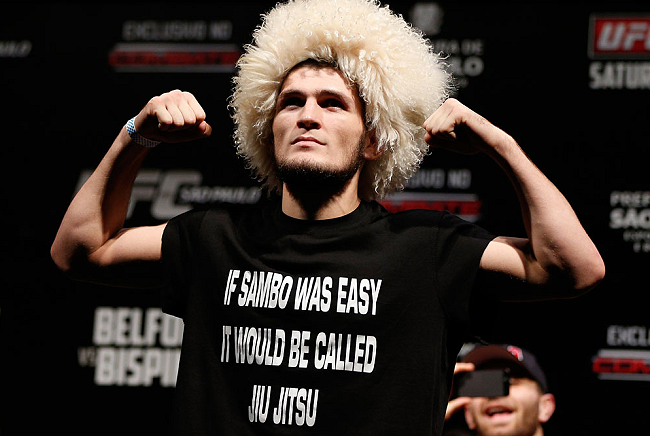 This Russian fighter is one of the most dominant wrestlers. He grew up in Dagestan and took on martial arts at a young age under his Judo Black Belt father. Things aren't easy over there, and you've got to be tough. MIx that with the natural toughness of any successful wrestler, not to mention a Combat Sambo world champion, and you're in trouble. He's not known for the flashiest knockouts, but it takes a lot to make it to 22-0. We saw what RDA did to then-champion Anthony Pettis… If you're a doubter of Khabib, go watch his fight against RDA and do the MMA math for yourself.
Ronda Rousey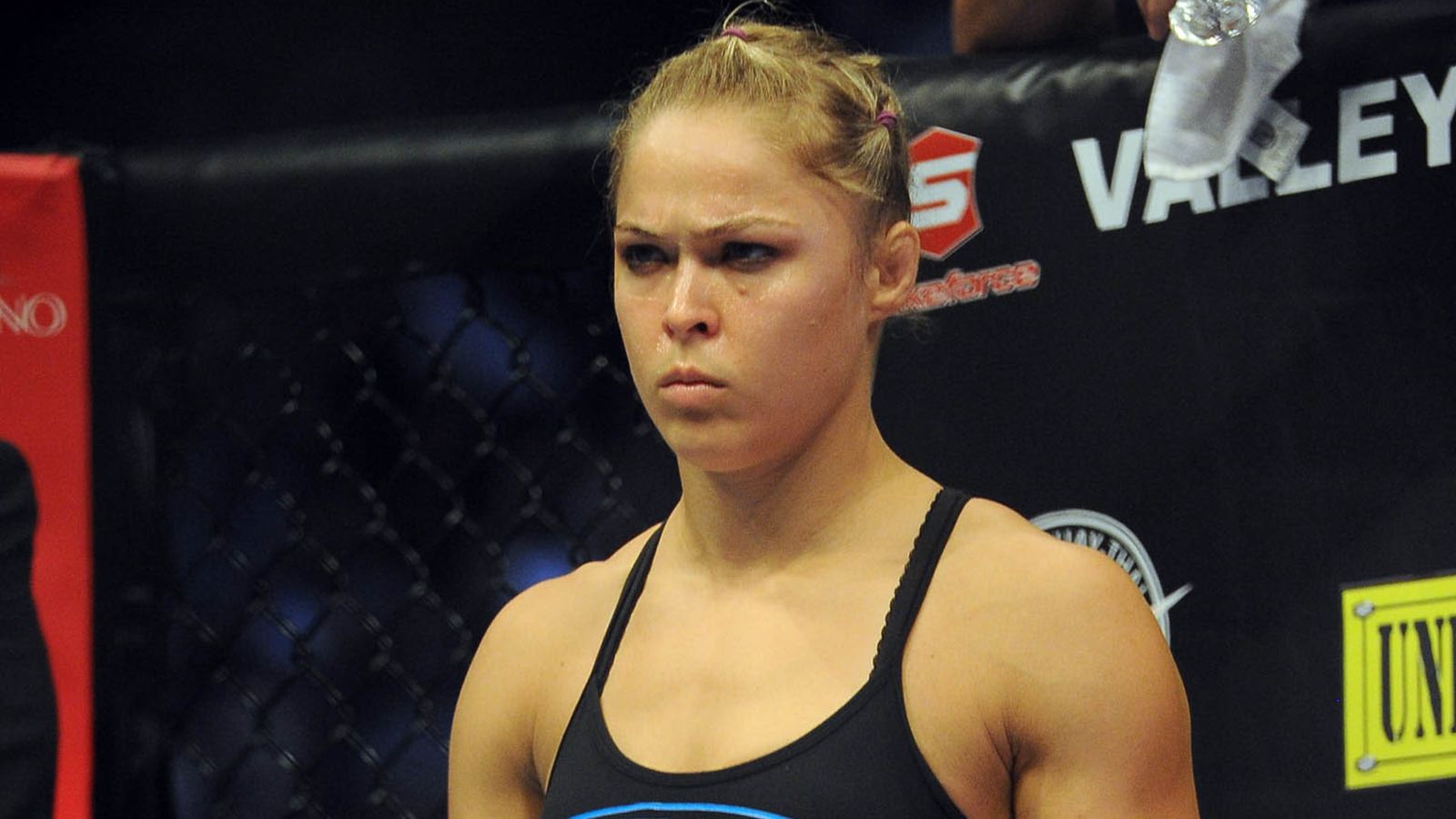 First and foremost Ronda is a competitor, but you can see the primal desire to destroy her competitors burning behind her eyes. She constantly wants to prove the doubters wrong. When they said she had no striking and was a one-trick pony, she started finishing fights with strikes and inventing new types of arm bars on the fly. It's rare for somebody to come along with what can only be described as a Tyson-esque quality, but Ronda has it in spades.
Tyron Woodley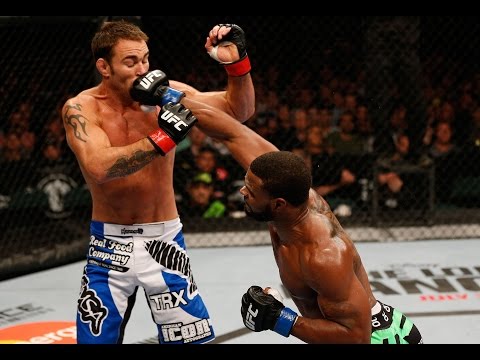 Woodley is a monster and a lot of people are afraid to take a fight with him, for good reason. He comes out looking to knock your head off and send it flying into the crowd. Your only chance against Woodley is to weather the initial storm and then try to capitalize once he slows down a bit, otherwise it's lights out.
Robbie Lawler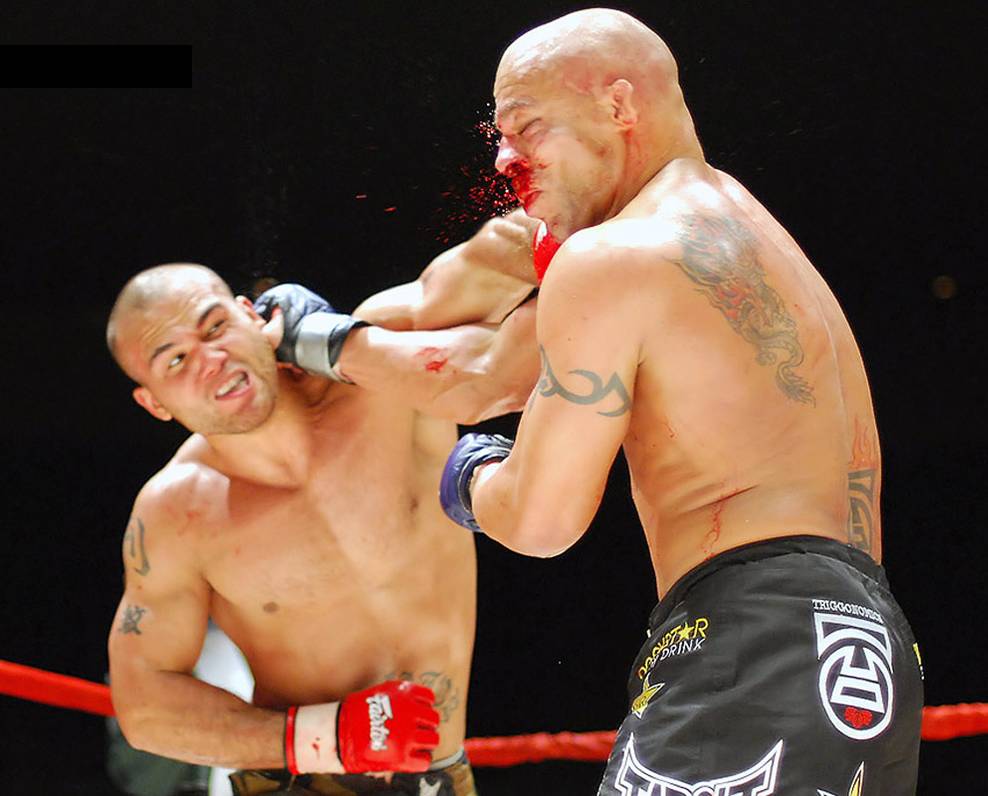 Robbie's been in some epic fights during his career, and proven himself as one of the sports toughest and most violent fighters time and time again. There's not a lot more to say really, his resume speaks for itself. Robbie shows up to fight every time.
A lot of guys will smile or laugh when they get hit and it's just a way to cover up the fact that they're hurting, but when Robbie dies it… it's like he's genuinely happy about getting rocked and there's something really unsettling about that if you're his opponent.
Matt Brown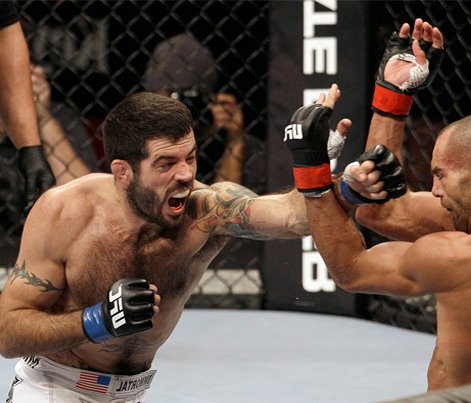 Brown is the definition of grit, just refer  to his fight against Erick Silva. He doesn't have the cleanest record at 19-13, but he's always game for a war. He's not a decision fighter, he's not more decisions than he's won. Most of his wins come by TKO, most of his losses via submission… dude just wants to bang. Let him bang, bro.
Anthony Johnson
Humble Rumble is having an incredible resurgence to his career. He just lost his title shot against Daniel Cormier, but you can't take anything away from him. Cormier was able to survive a clean shot from Rumble. Most people wouldn't have been able to. Brown and Lawler are other good examples of fighters that are having a resurgence to their careers lately. You're never safe if you're in there with Johnson, he can put just about anybody away with just one shot.
Page 1 of 1: