Page 1 of 3
You can tell just by looking at The Mountain from Game of Thrones that he's a freakishly strong guy, but did you know that in real life he's actually the strongest man on Earth? At least according to all of the Strong Man events that he keeps dominating at.
This real life Viking doesn't just play a massive beast of a man on TV, he actually is one.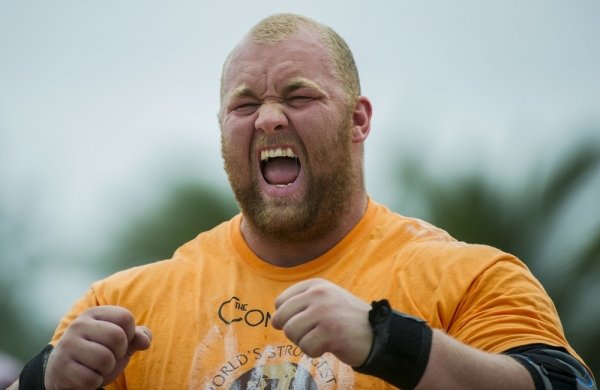 In real life, the actor's name is Hafthór Júlíus Björnsson and he's even stronger than the character he plays on GoT.
Along with a very important role on the most popular TV show ever, Björnsson is also a strong man competitor and he's absolutely killing it.
Here are some of the things he's already accomplished at the age of 26: 
Former professional basketball player (This 6 foot 9 beast played center.)
18 first place finishes at various strong man competitions, and countless more top 3's.
Important role in one of the best acclaimed television shows ever, and the first actor to portray The Mountain for more than one season.
But how strong is he really? We've got his personal records on the next page…
Page 1 of 3: