The last time we featured the best/worst MMA fighter tattoos it was a huge hit, so here's another gallery of question decisions. Also at the very end is a special bonus section with features the 3 worst (or "best" depending on how you look at it, it's a glass half empty / half full kind of situation) tattoos that fans have gotten.
Wish You Were Here
It's hard not to like Cub, he might even finally be getting a shot at the belt soon. He's the type of guy who wins, gets really close, then falls short.. then puts together another streak, comes really short, doesn't quite make it. When it comes to turning your body into a postcard for southern Cali, Cub totally nailed it on his first try.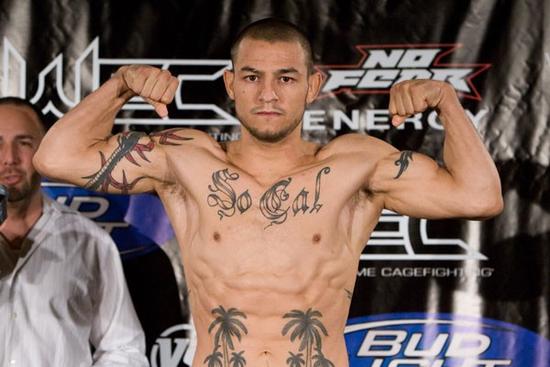 "Gimme The Works"
That might be what Jeff Monson asked for when he went to get his stomach tattoo done. If you can't decide between a "NO MASTERS" skull and the word "SOLIDARITY"… First of all get your shit together. Secondly, just get both.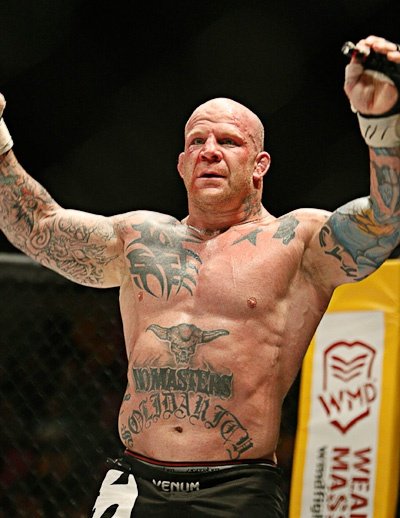 Company Man
Buzz Berry doesn't give a damn about working for any other promotions, he knows who puts the food on his table. CAGE RAGE FOREVER! Literally FOREVER.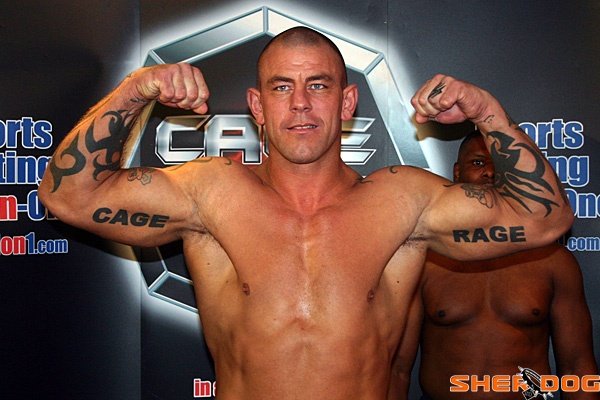 Wrong Eagle, Bro…
Protip: Don't get Nazi symbols tattooed onto your chest, especially if your line of work involves taking off your shirt infront of large groups of people.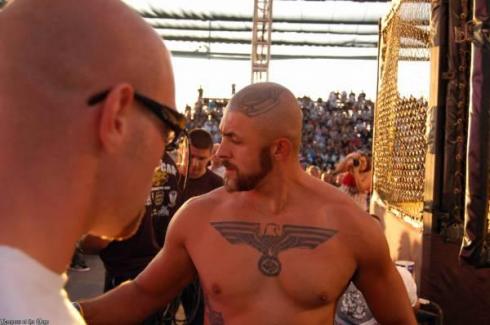 Pound for Pound Worst Tattoos?
Recognize that dorky bird? Let's pan down to see what, amazingly, isn't Melvin Costa's worst tattoo. We showed you the other one first, otherwise there's no way you would believe this dude has a tattoo worse than "I have a small penis."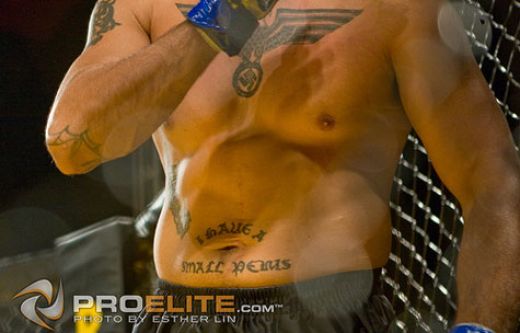 Like Mike
Paulo Filho is taking a page out of Tyson's book with this tribal face monstrosity.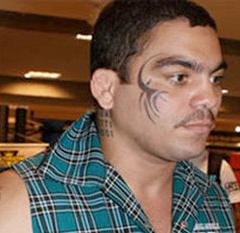 You got a tattoo of WHAT?!?
What better way to prove you're a fan than getting the mug of a fighter etched into your flesh forever. Here are some MMA fans who are so hardcore that they could even put "JUST BLEED" Guy's dedicated into question.
Ronda's Skin-Hood
This one is very interesting. The tattoo itself isn't bad, but it's a bit.. strange. In the original photo, as you can see, Ronda Rousey is wearing a hood. In the tattoo version, the hood is replaced by bare skin… leaving us to believe she's wearing some kind of strange skin-hood, whatever that is. If you didn't notice that, it's probably because you can't stop staring at her hand as it caresses what could easily be mistaken for the business-end of some ebony genitalia.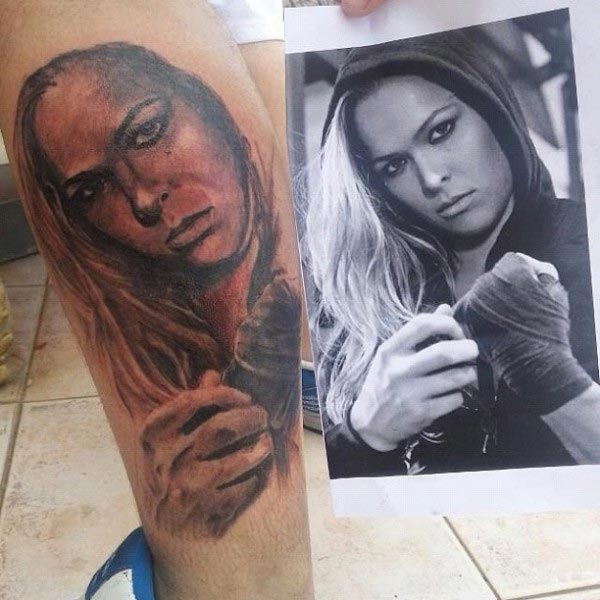 Dude Loves Him Some Bones
Whoever this guy is, he clearly loves Jon Jones. Like, a LOT. "Jon, will you be my valentine" a lot.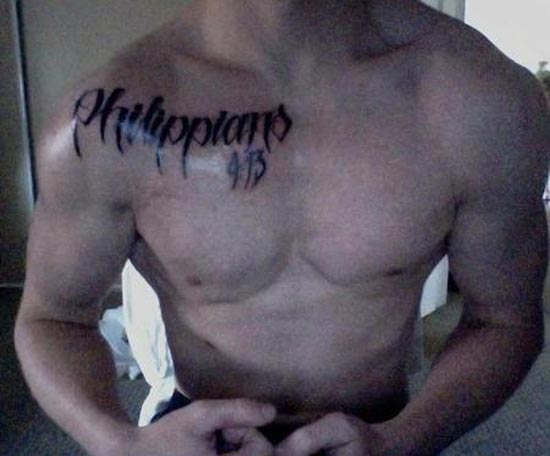 The Last Emperor
The reason this doesn't look like Fedor is because the character in this tattoo is showing way too much emotion to ever be confused with the Great Fedor.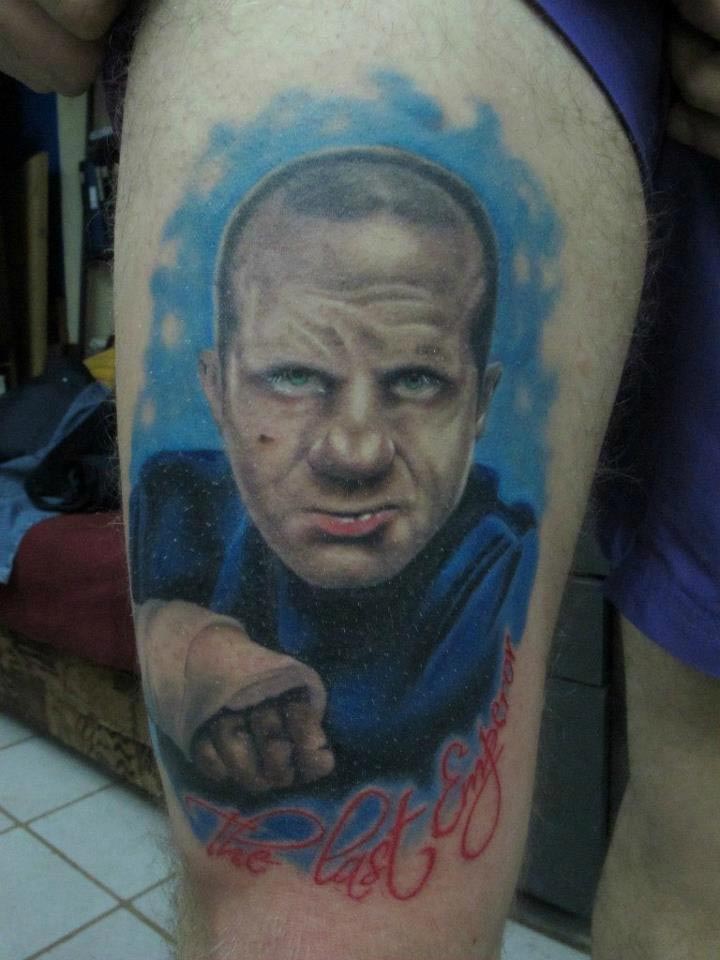 Page 1 of 1: