The Royal Rumble is done and we're here to give you results and recaps for each match. Let's go over them, right from the top: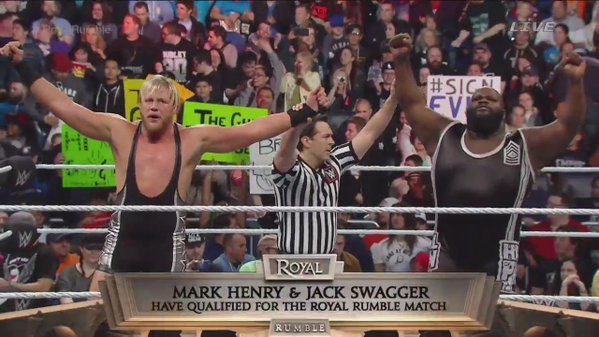 Pre-Show Fatal-Four Way Tag Match Ends in Yawns
In an absolutely forgettable (and generally sloppy) pre-show match with a hodgepodge group of tag teams, Jack Swagger and Mark Henry earned spots in the Royal Rumble. Not much of note happened, save a massive amount of fan support for Damien Sandow (who was matched together with Darren Young for some reason).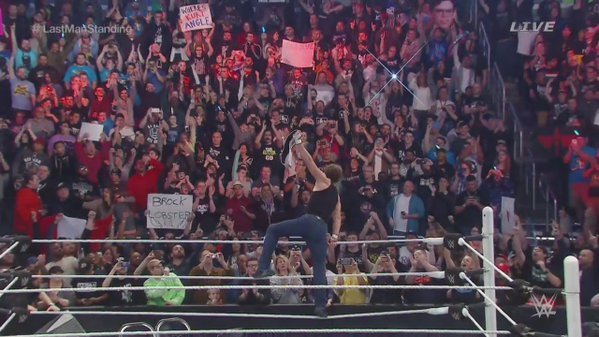 Dean Ambrose Beats Kevin Owens to Retain Intercontinental Title
Dean Ambrose remains tethered to the midcard as he retained the Intercontinental title by beating Kevin Owens in a brutal last man standing match. Tables were broken. Backs were smacked with chairs. Kendo sticks were snapped in half. Standard ECW type stuff. The finish came when Ambrose knocked Owens off the top rope through two tables on the outside.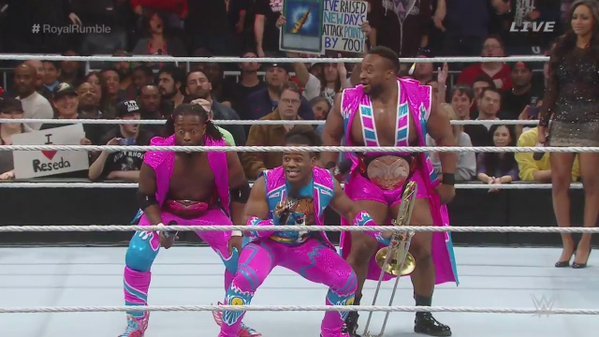 New Day Retain Tag Titles In Fun-but-Sloppy Match with Usos
Both the Usos and New Day did their usual routine. Xavier Woods brought out a new trombone (named Francesca II) to replace the one Chris Jericho broke on RAW two weeks ago. The Usos hit their signature enzuigiris and suicide dives, while the New Day had Woods run interference. The match actually had some very suspenseful near-falls and some crazy spots, most notably the return of the Big E through-the-ropes spear. In a surprising turn, New Day actually won fairly cleanly, as Big E made a sneaky tag and caught Jey out of a frog splash to set up a Big Ending.
Continue to the next page:
Page 1 of 3: