The Royal Rumble is one of the greatest events on the WWE's calendar. The novelty of seeing 30 men (and, occasionally, a woman or two) enter a single high-stakes match is great on its own, but the Rumble also traditionally serves as a major turning point in storylines and the start of the "Road to WrestleMania" (I know that's a lame thing to say, but it's true).
But while the Rumble event is always a must-watch event, the WWE has upped the ante by putting the WWE World Heavyweight Championship on the line in the titular match. So let's start by looking over the list of confirmed entrants. As of this writing, there are 20 confirmed superstars poised to compete:
| | | | |
| --- | --- | --- | --- |
| Roman Reigns (c) | Dolph Ziggler | Bray Wyatt | Xavier Woods |
| Brock Lesnar | Curtis Axel | Luke Harper | Preshow |
| Sheamus | Stardust | Erick Rowan | Preshow |
| Big Show | Chris Jericho | Braun Strowman | |
| Ryback | Big E | Kofi Kingston | |
EDIT: WWE HAS POSTED A CHANGE OF PLANS. THERE WILL NOW BE A FOUR-WAY TAG MATCH TO DETERMINE TWO ENTRANTS, RATHER THAN THE EIGHT SUGGESTED ON SMACKDOWN.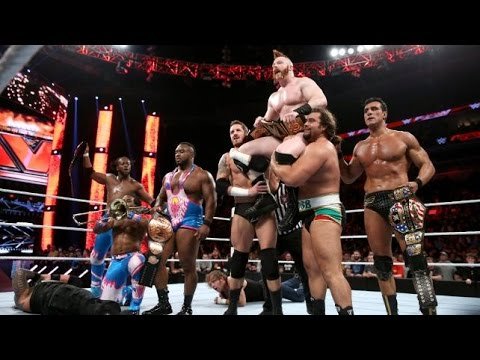 That's actually a very weak crop of confirmed participants and making matters more complicated, many are parts of stables. There are only 10 spots free and way, way too many people unaccounted for.
Find out who may fill out the rest of the match on the next page.
Continue to the next page:
Page 1 of 3: