It's been reported that Roy Jones Jr. will fight a boxing fan and if the fan wins, he will win $100,000.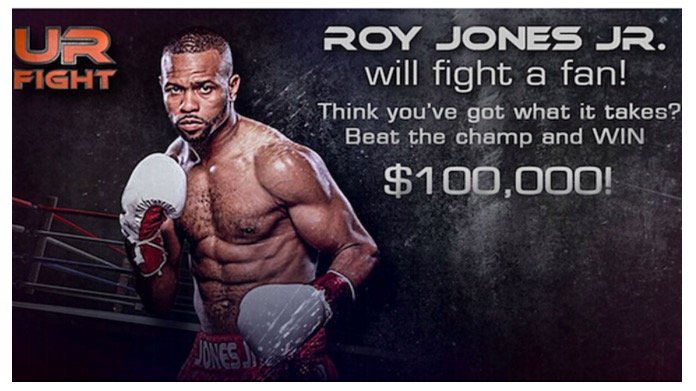 The event sponsored by UR fight is to take place on Match 20th in Phoenix and will be part of a pay-per-view event featuring wrestling and MMA stars of the parts.
This surly is an all time low for the former pound for pound great, Roy shouldn't be hiring out his boxing services in this way.
There is one thing that is for sure, I don't think we will see Roy losing against a boxing fan, no matter how young or well trained the fan may be.
Continue to next page to find out how to apply 
Page 1 of 2: