Rory MacDonald is close to Georges St-Pierre. The two have been training together at the TriStar gym in Quebec for years now, and they have long promised that they would never fight one another. Few people are closer to the former welterweight champ and, you know what?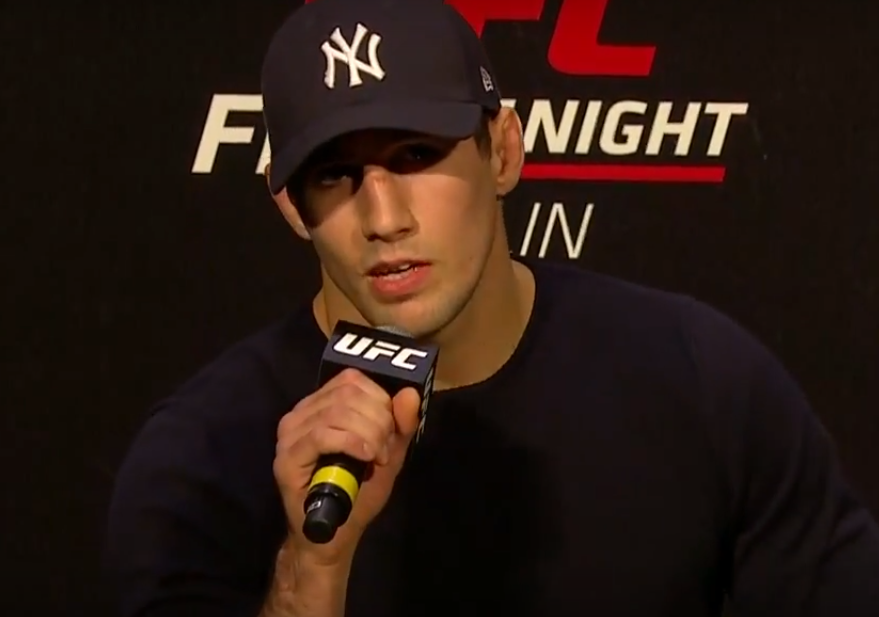 Rory at the Q&A.
Rory seems like he's pretty convinced that GSP is looking to make a comeback. That's what a recent Q&A session suggests, anyway, with MacDonald coming just a hair shy of saying that GSP is coming back.
Worth noting, though, is that when GSP isn't looking for the best fights. He's looking for the biggest fights. Here's what Rory had to say (via FoxSports.com's Damon Martin):
"My guess is as good as yours honestly. I really don't know…This is the inside: I don't know s**t."
That sounds bad on its own, but when the questions about GSP didn't stop, he changed his tune a fair bit:
"From what we've talked about, he's not coming back for the belt. He's coming back for the odd fight I think that interests him…If he comes back — I don't know if he's coming back but as far as I know if he does he's more interested in super fights and what not."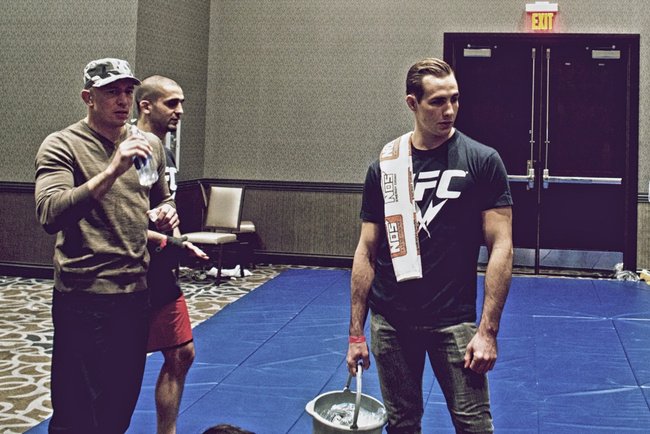 That's definitely much more interesting, and it goes hand-in-hand with other recent indications from both GSP and TriStar coach Firas Zahabi, that GSP isn't done with MMA. Here's what Zahabi had to say (via MMAFighting.com's Chuck Mindenhall):
"I know Georges. I don't know if he can walk away. I don't think he can. I never talk to him about this stuff, because when I see him everybody's been asking him every single day everywhere he goes…I just personally think he cannot sit on the sidelines for too long. That's just the type of guy Georges is. He's just that type of personality. He has to compete. And when he's really done with fighting one day, he's going to compete in something else. He's just a competitor."
While a GSP return felt unlikely back in 2014, that has changed in a big way over the last few months. So who could GSP face if he comes back? Well, if he isn't looking to immediately retake his welterweight belt, which of course would require him to take on Robbie Lawler, the only logical choice would be Anderson Silva.
Silva and GSP have been linked to a superfight for the ages since 2009, but a variety of challenges have always kept the fight from becoming a reality. With both men generally disinterested in a title return, and with Anderson Silva's suspension for Thai sex steroids (or whatever) set to expire relatively soon, there are no real barriers keeping them apart.
If not Silva, there are a a couple of other, less likely options. Nick Diaz remains a huge draw and if he can get a judge (or a certain President of the United States) to lift the suspension, a rematch could do some serious buys. Other than him…I don't know…BJ Penn? CM Punk?
Silva, however, is the biggest, best option for GSP. While you shouldn't start holding your breath for this fight quite yet…it might be time to get a little bit excited.
Page 1 of 1: