LEFT: Ronda Rousey after her loss to Holm. RIGHT: An older picture showing during a weight-cut.
Ronda Rousey took some time off after her last loss, and photos surfaced showing her un-touched-up behind the scenes at a UFC photoshoot. This caused a bit of a stir, because she wasn't in fight shape at all, but she wasn't training for a fight either. People wondered if she would be able to get back into her usual fighting form. Really, the controversial photo was probabally mostly just a bad angle and bad lighting, mixed with taking a few months off after a tough loss. Not a big deal, far from the end of the world.
Here's the same photo of Ronda, compared to her very recently in an interview on Conan this week: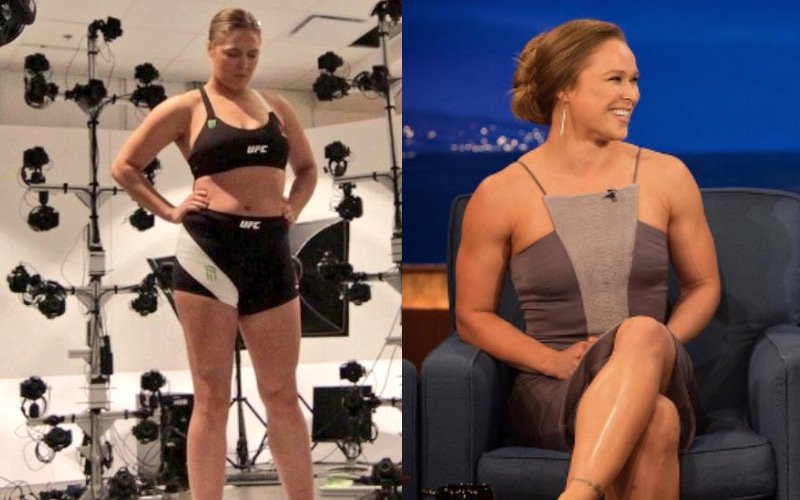 The point is that every human's weight is gong to fluctuate, especially an athlete during the off-season. It's really not a big deal..
CONTINUED:
Page 1 of 2: