Travis Browne is not a classy man. We've known that for a while now, given his wardrobe that has numerous hoodies that read "AMERICAN AS F$*#" and the fact he may or may not have slapped his wife around (she says he did, he denies it, obviously).
The latest example of that came on Twitter when Browne, for no apparent reason, went off on Schaub about their 2014 fight. While Browne has that win over him, it made little sense as Schaub hasn't really talked about Browne or Rousey in a while, and has retired from fighting due to the Reebok deal.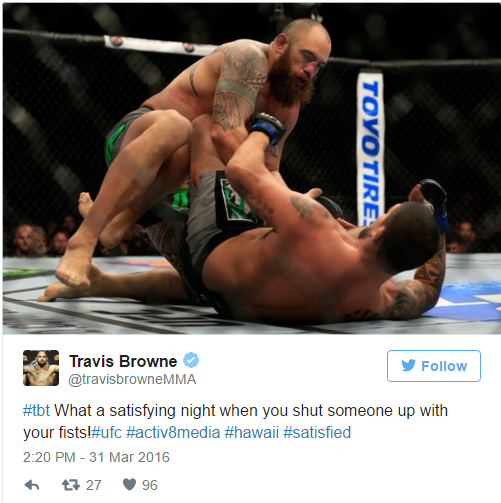 Well, Schaub fired back at the comments and, unsurprisingly, won whatever argument may have been brewing. You can check out what he had to say on the next page.
Continue to the next page:
Page 1 of 2: