Page 1 of 2

UFC bantamweight champion Ronda Rousey dropped some damn poetry on the latest UFC 190 embedded Vlog. Preach Ronda Preach!
"I have this one term for the kind of woman my mother raised me to not be, and I call it a do nothing bitch. A DNB. The kind of chick that just tries to be pretty and be taken care of by someone else. That's why I think it's hilarious if my body looks masculine or something like that. Listen, just because my body was developed for a purpose other than fucking millionaires doesn't mean it's masculine. I think it's femininely badass as fuck because there's not a single muscle on my body that isn't for a purpose, because I'm not a do nothing bitch."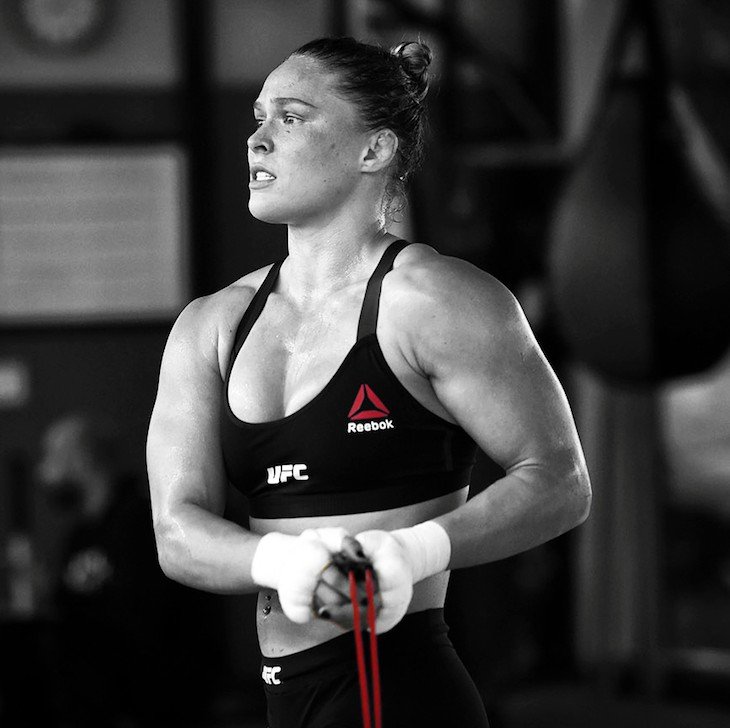 Ronda was probably partly referring to articles like this: Ronda Rousey is Freaking HUUGE! and boy did she make a hell of a point. I'm sure you all know a chick or two who need to hear this message. Ronda Rousey is a more than just a role model she is a god damn American hero.
Check out the clip on the next page:
Page 1 of 2: