Ronda Rousey has arrived back home after her devastating loss to Holly Holm over the weekend. The flight from Australia back to Cali is tough, but she would probably rather take that flight 100 times than have to walk through LAX in a huge crowd right now.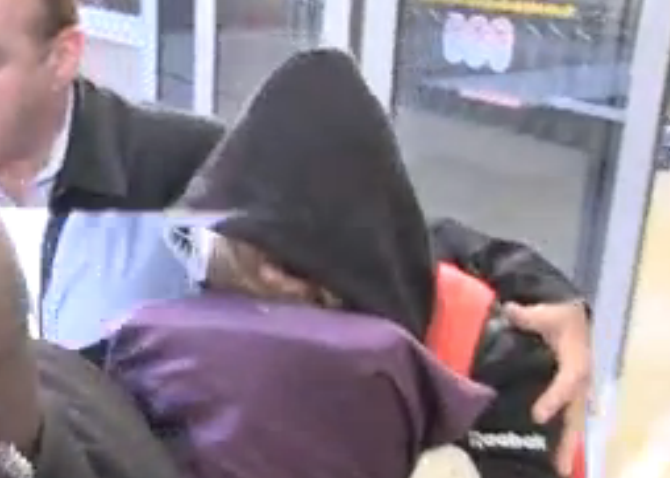 Ronda was hiding her face, but still stood out thanks to her 6ft 6in tall boyfriend, fellow MMA fighter Travis Browne.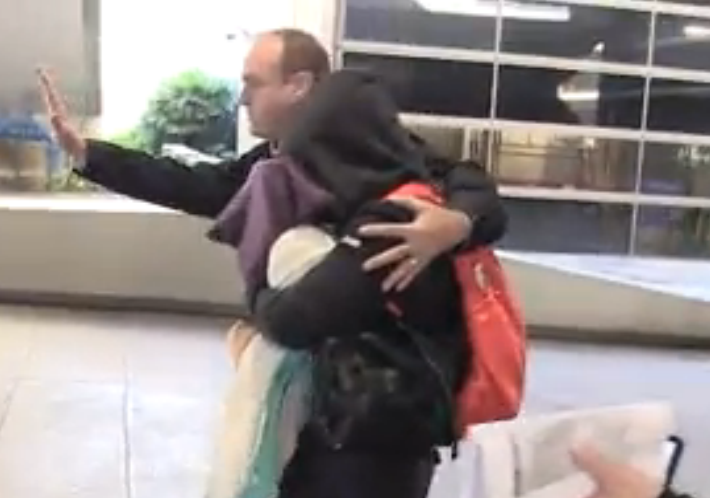 You've gotta feel kind of bad for Ronda, even if she wasn't the most gracious champion leading up to this fight. She's had the whole world piling on, saying she was never that good to start with, taking cheap shots, and using her loss to get themselves a little bit of attention.
Check out the video on the next page:
Page 1 of 2: