Ronda's last couple of fights have been tough losses, but if you've written her off then you might be forgetting what a force she is when she's motivated and at her peak. She tore through the division, and while the division has matured a lot under her lead and since her absence, let's not pretend she isn't one of the greatest female MMA fighters on the planet.
She's had a rough patch because holes in her game were exposed, but if Ronda's working with a new trainer and has had a realization that she can still be at the top of the game under a better program, we're all for it.
Just imagine if she put in some work with a high-level striking coach and brushed up her Judo a bit. Her Judo is high-level, but she stopped training it since starting MMA and focused entirely on striking, the problem is she wasn't at a great gym, and so that striking training was lackluster. Just imagine if she went to a high-level camp with any one of the elite striking coaches that exist in the world of MMA. Imagine if she and Holly Holm, now that they're in different weight classes, became training partners and helped round out eachother's games. It would be a force to be reckoned with…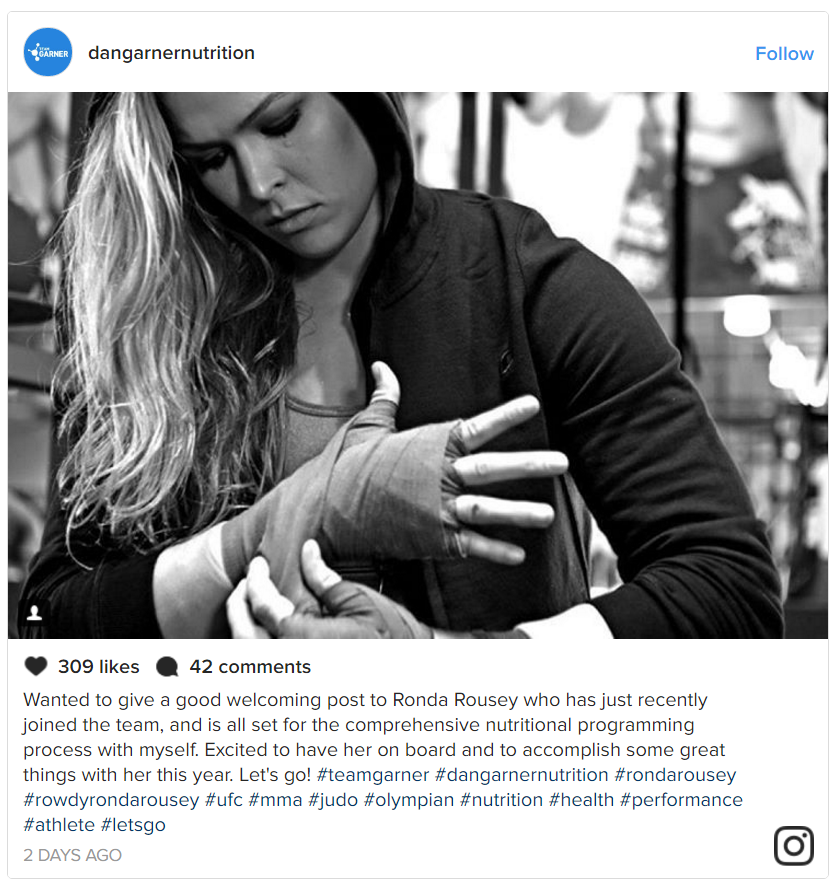 Now, let's not get ahead of ourselves. There's no comeback announced, and ultimately this could just be Ronda teaming up with a new sponsor or looking to get some diet advice, but we're optimistic because the thought of Ronda coming back and tearing through the division again and dropping controversial audibles every day is exciting.
Page 1 of 1: