Ronda Rousey sat down with Odell Beckham face 2 face talking about many things sports related but they hit on Rousey's nude shoot with Sports Illustrated.
The UFC bantamweight icon had her body painted for a Sports Illustrated shoot last year.
Rousey received much attention from this shoot as she was completely naked.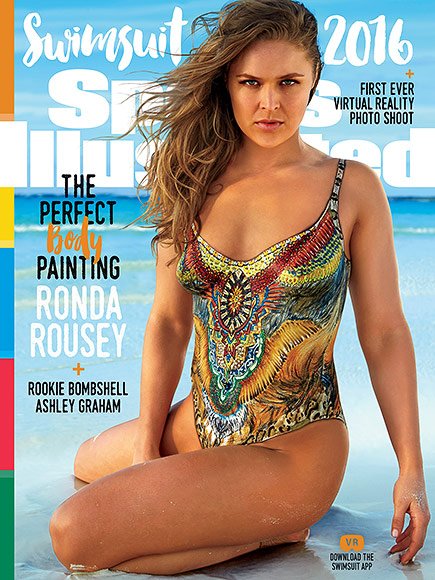 Ronda Rousey made the cover of Sports Illustrated Swimsuit this year, the funny thing is, she didn't even wear a swimsuit.
"I was one of the lucky few chosen to be a canvas for a hand-painted masterpiece," said Rousey.
Rousey said, "It's a real honor being part of such a historic issue that really pays homage to different body types of women and not promoting just one cookie cutter image for every woman, but showing that the healthiest version of every body type is the sexiest version out there."
"And I couldn't be happier. I think I was just as honored to get it as to be there in person to watch Ashley's reaction [laughs]."
Continue to next page
Page 1 of 2: