After the results of Saturday's UFC 195 main event, Joe Rogan is screaming for a change to the way that MMA is judged. It's not a new complaint, but fights like Lawler vs Condit always remind us that there's got to be a better way.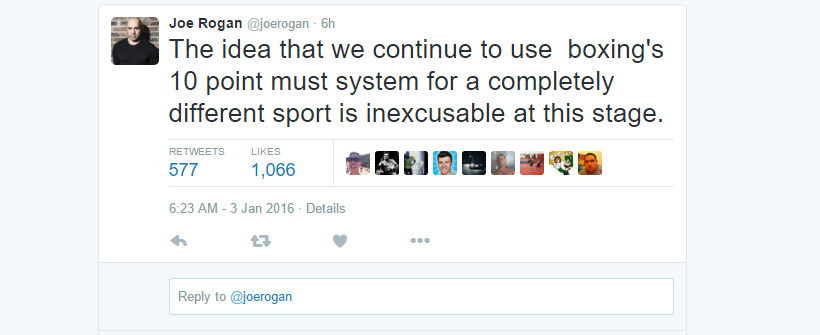 It was a close fight, and we've already got a contender for fight of the year and it's only the start of January.
We've obtained a copy of the scorecard, followed by some stats from the fight: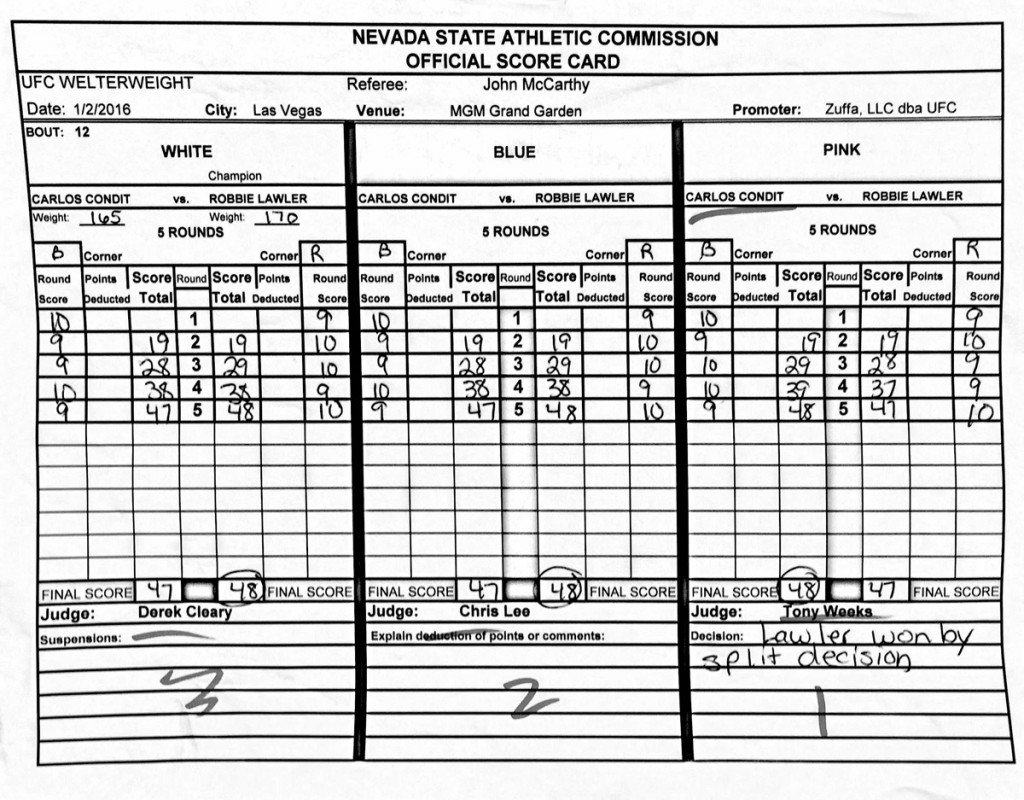 The third round is the one round that the official judges couldn't come to an agreement about. The final scores for the fight were 48-47, 47-48 and 48-47 for Lawler. Carlos out-struck Lawler in volume, but both guys got dropped and came very close to being finished. This entire fight was a huge display of heart from two of the most dangerous men on earth.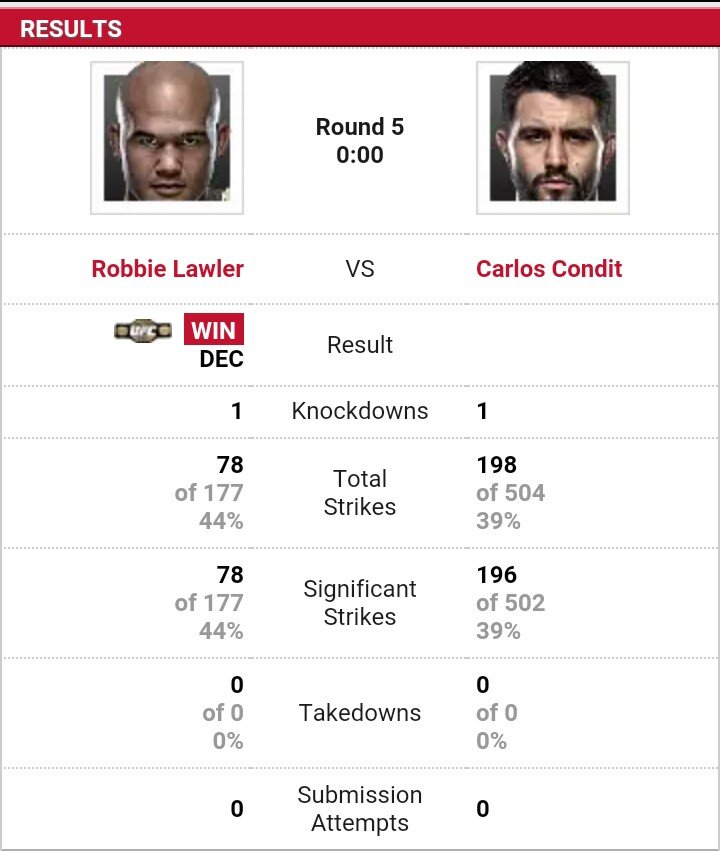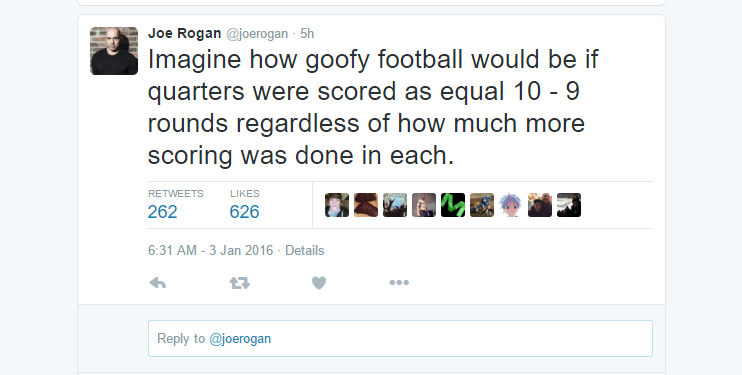 The pair of fighters had an intense moment to start the 5th round, where they both approached the middle of the cage. Not as intense as Robbie's staredown with Rory, though… but nothing ever will be.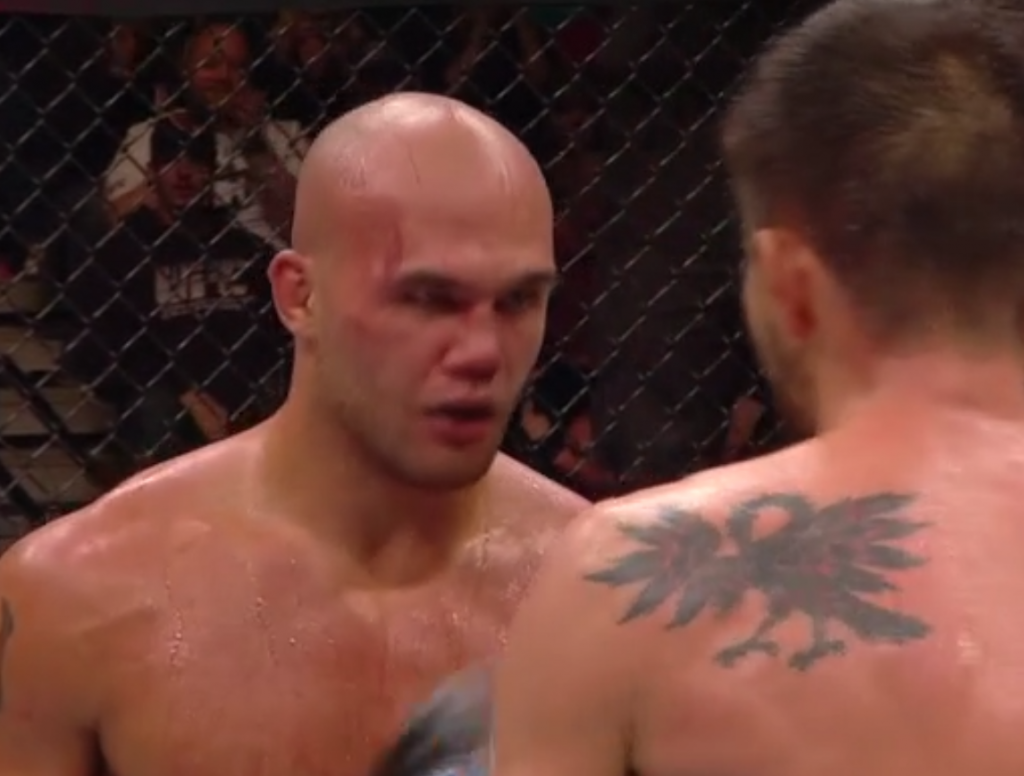 The fight ended with both guys leaning up against the cage, they left everything they had in the Octagon and kept swinging until the final bell.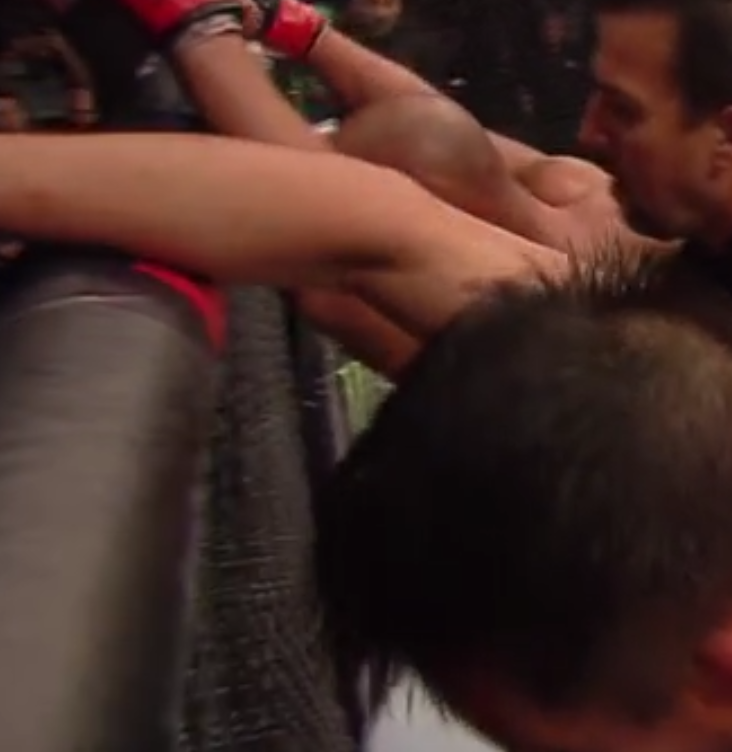 Page 1 of 1: