Genki Sudo has one of the most unique highlight reels you'll ever see. He's a veteran of Pancrase, the UFC, K-1 and more. He's known for his unorthodox fighting style and flashy entrances. He'd have choreographed dancers, slick moves, pyrotechnics… then the fight would start and things would stay just as over-the-top. Take a look…
After his fighting career ended on New Years Eve 2006 with a record of 16-4-1, Genku Sudo went on to pursue a number of other interests. He's written a dozen books, has acted in movies and on TV, and even won a Newcomer Encouragement Award at a Japanese Calligraphy event, whatever  that means.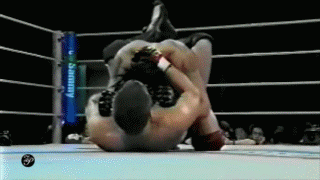 Genki was a true student of the game who took a philosophical approach to fighting. It was a mental thing for him, and he knew how to get in people's heads or at the very least how to have his opponents thinking "WTF",
In recent years, Genki Sudo  is the leader of a musical group called WORLD ORDER. They're known for their crazy robot choreography, which isn't much of a surprise. You can check out their most famous music video on the next page for some of the P4P best robot dancing ever.
Page 1 of 2: