As soon as the cage door closed, any preconceived notions that this was going to be a slow-paced spotfest dissipated. This was both men at their best. Brock Lesnar was the savage beast. The Undertaker was spookiness made flesh. That played out in the cage.
In the first few minutes of the match, in a series similar to what happened at WrestleMania against Roman Reigns, Lesnar was hurled into the ringpost and was split wide open. That spot left him with a HUGE cut on the top of his head that bled all down his face: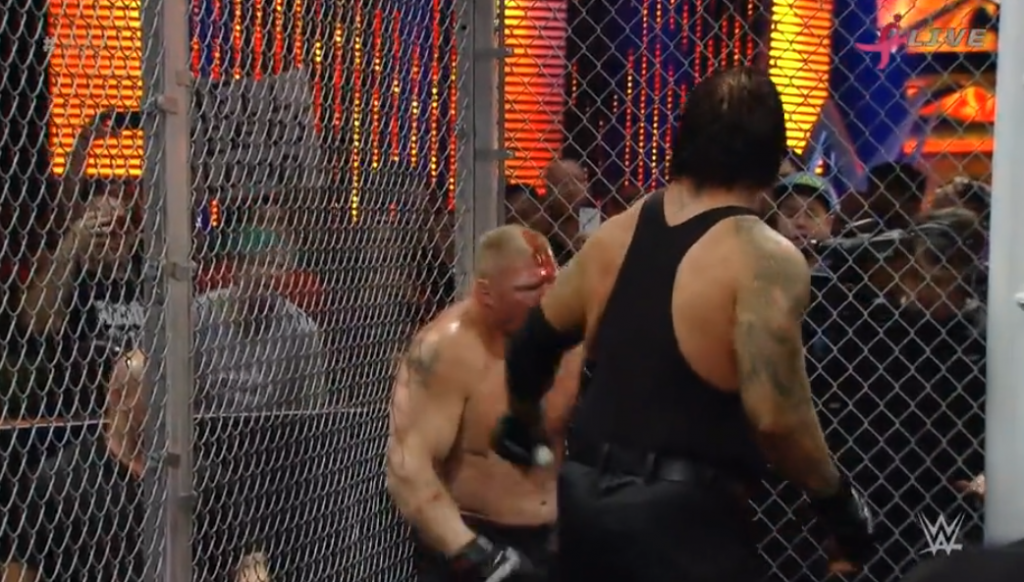 The bleeding was actually so bad that the match was interrupted for a doctor to check on Lesnar. Lesnar wasn't alone, though. After a brutal series of chair shots along the perimeter of the Cell, the Dead Man's head was raked along the cage. Whether it was the chair, the pipes or the fence, 'Taker was bloodied up by the sequence.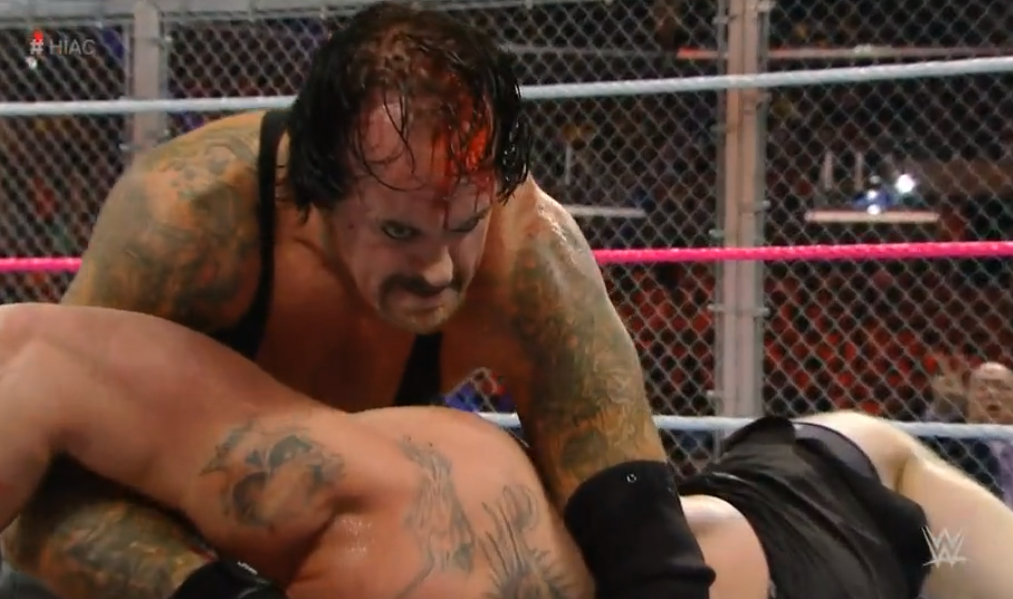 After a while, Lesnar made a surprising move; he started tearing the mat off the top of the ring, exposing the boards underneath. That was the beginning of the end for the match…
Continue to the next page:
Page 2 of 3: