Page 1 of 3
John Cena lost his United States Championship. Seth Rollins retained the World Heavyweight Championship. Roman Reigns scored a big singles win over Bray Wyatt. But sitting squarely and confidently atop the card was the Hell in a Cell match between Brock Lesnar and the Undertaker.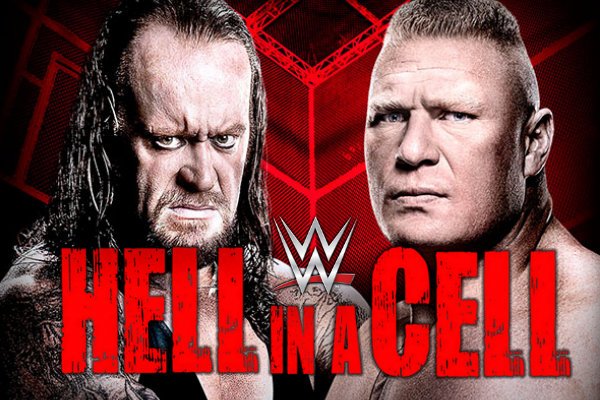 The expectations for this rubber match between the two veterans were actually quite low. The Undertaker and Brock Lesnar are both on part-time schedules, and both men are at a point in their career where it might not be in their best interest to be locked in a cage and beaten with steel chairs. Any naysayers, though, were proven wrong by this brutal, compelling match.
And it wasn't just brutal and compelling, either. It was, as those in the business would say, quite "colorful" (and the color is red, for the non-wrestling fans out there). The ring was absolutely destroyed by the end of this match, and both men were far, far worse for wear: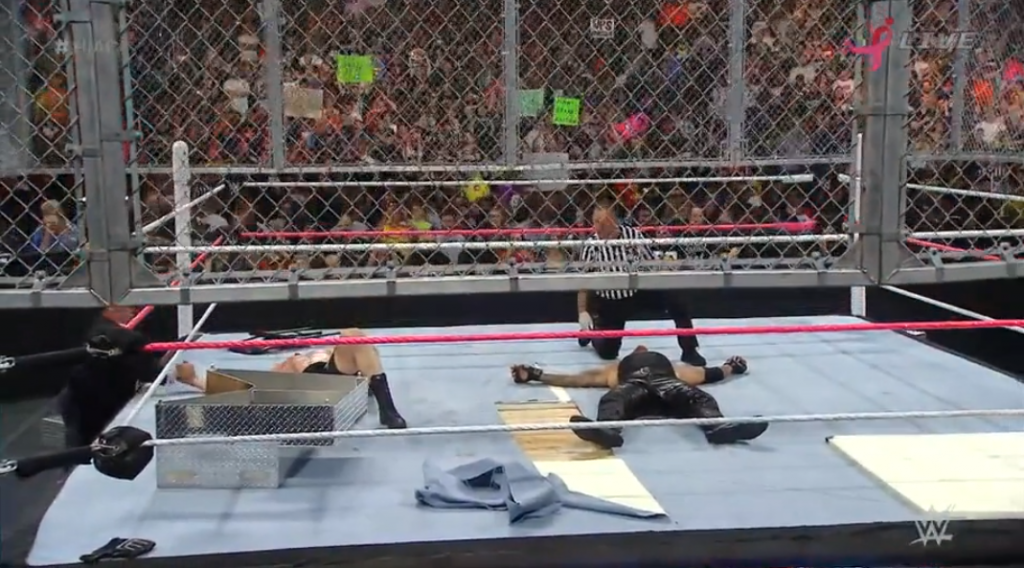 How did it end up like this? Read on and find out.
Continue to the next page:
Page 1 of 3: