Ok, so the story goes, Vince Neil, lead singer of the Motley Crew according to TMZ allegedly attacked a women in Las Vegas, on Thursday and was charged with battery.
Neil, 55, was outside a Las Vegas casino when he allegedly spotted a women asking movie star Nicolas Cage for an autograph. For some reason Neil didn't like this happening..
So Neil stepped in and pulled the women to the floor by her hair. This come as a massive shock to onlookers as one said, "It all happened so fast, as I looked around, I saw Vince Neil freaking out and Nic Cage then grabbed him and held him shouting."
Nicolas Cage seem to subdue Neil very well, taking him in an 'underhook', something people refer to as the 'I Love You Man' Clinch.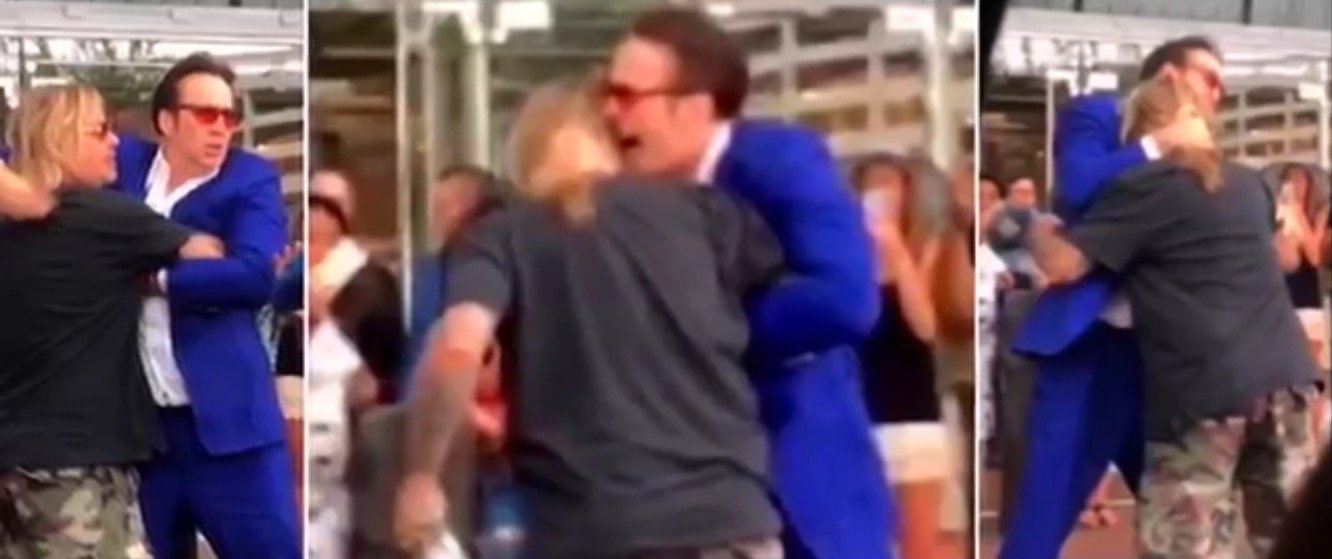 Cage shouted at Vince saying, "STOP THIS SH*T NOW!" Cage was also heard saying, "Don't do it, don't do it, I love you."
Page 1 of 1: