On a recent interview on the Opie Radio Show, Nick Diaz was added as a last minute guest for an excellent and hilarious interview where they covered all sorts of things, from upcoming fights, to potential opponents, to GSP, to Nick's triathlon racing.
On the topic of being a good role model for the kids, here's what Nick had to say:
"I live a fight life.. If I want to say f*** you and look at you in the face and say f*** your mother, I can do that. I don't have to worry about being a good role model" – Nick Diaz, on Opie.
So, that settles it. The Diaz Brothers are polarizing characters in the world of MMA, but their work ethic is incredible when it's time to go. They do take time off to enjoy the fruits of their hard labor, but that's a good lesson, too. What good is working hard all the time if you never stop to enjoy it?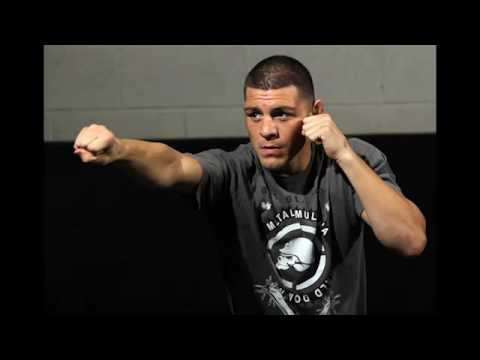 You'd have a hard time saying someone who does triathlons for fun is lazy, despite the 'stoner' stereotypes that may suggest otherwise. He also broached the subject of fear, in particular being afraid to fight. Some fighters act really tough, like nothing phases them and they're just animals, but Diaz drops some real talk:
"I think anybody is afraid to fight me, they got to be stupid," Diaz said. "I'm afraid to fight anybody. I'm not afraid to say that I'm afraid to fight somebody. You are going to pay me, I'm not going to enjoy it."
Diaz has said many times that he doesn't enjoy fighting, he does it because he's good at it and it's a way for him to make a living.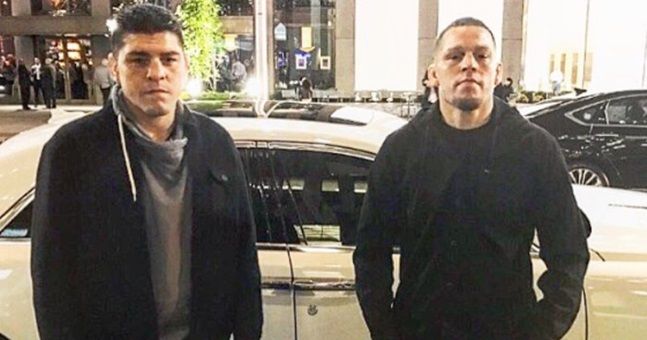 Then, he went on to talk about his record and his wins and losses:
"The thing is I've never lost a fight that I'm fighting. You got a guy that runs away or holds on, but if they come out and fight me, they know they aren't a better so they don't go there. People know what they are looking at, they ain't stupid."
This comes back to guys who would take a more defense approach, like Condit, or his fight with GSP. If you ask the Diaz bros, they'll never admit they've lost a fight.
So, why is Nick so into triathlons?
"I don't get too competitive," Diaz said talking about triathlon races. "This is just an investment I made to keep in shape all year round so that I'm ready to go."
He uses it to be ready year-round, and in good shape, just in case there's an opportunity for a big fight. When he's not suspended for this or that, he's ready to take the call for the big paydays.
"I put a lot into this," Diaz said. "People don't understand, you want to come into this with a life and a nice wife–motherf***** I don't have any of that. I don't get to go home to my nice wife and nice life. You are putting all that effort into your nice wife and I'm putting 100% into what I do.
"I'm going to f*** your whole world up in front of your nice wife and nice life–it's not going to be fun. Like Alvarez, I'm not trying to say anything, but, he ended up being the guy for the job to and now you're fighting McGregor and it was like, you got so much riding on, you can't act the way that I act and say the things that I'm capable to say–I've built this whole platform. I live a fight life.
Page 1 of 1: