This is great news for that youtube prankster drunk guy who's always going up to strangers asking them if they "want a piece of this." Until now, he's had to wander the streets looking for opponents, but thanks to a new app called Rumblr all he's got to do now is swipe right.
Rumblr is an app for recreational fighters to find, meet, and fight other brawl enthusiasts nearby.
Rumblr is Tinder for fighting.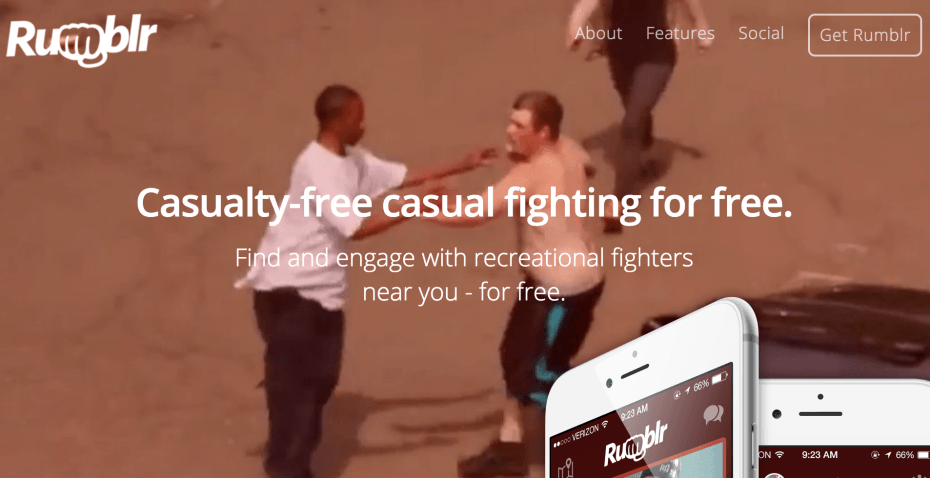 They take the hassle out of trying to find a stranger to fight. It's really easy. You create a profile, you swipe through and choose everyone you want to fight, you get matched up with somebody, you talk some trash, set a time and a location, then it's on.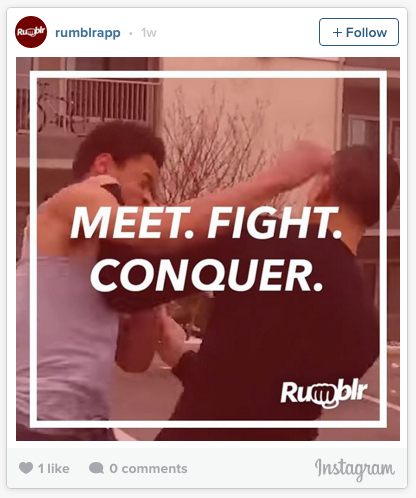 Unlike Fight Club, the app actually encourages you to talk about it and to draw a crowd.
We got a chance to have an exclusive interview with the founders to answer some important questions:
Is this real? You guys can't be serious.
Read answer to this and other interview question on next page
Page 1 of 3: