After Nate Diaz took home the biggest pay day of his career after the Conor McGregor fight, he apparently decided he didn't need his agents anymore, and he fired them without paying out their cut of the proceeds, allegedly.
Agents can charge around 10% of a fighter's total purse, which really adds up, so allegedly rather than paying them, Nate kicked them to the curb instead and they're really not too pleased with that – having filed a lawsuit for millions of dollars.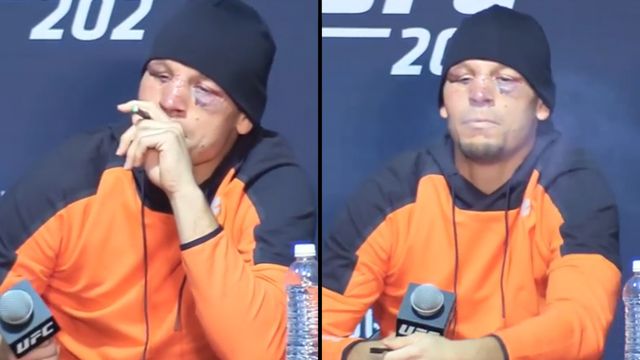 It's unclear why the lawsuit is for such a large amount, since for 10% of Nate's purse to equal over a million dollars, he would have had to bank HARD from that fight.
The Ballengee Group filed a lawsuit in L.A. County Superior Court claiming they had worked with Nate since 2014 and hammered out deals on several big fights including Rafael Dos Anjos, Michael Johnson and the first McGregor fight at UFC 196.

But Ballengee claims things got icy between the two sides in July 2016 — right after sealing the deal for Nate to fight Conor at UFC 202 in August.

Ballengee claims Nate "unexpectedly" fired them — and never paid them their cut for the UFC 202 fight, which was reportedly the biggest UFC pay-per-view ever at the time.
…according to TMZ (Yeah, we know, but they have those special UFC hookups for insider info so they're actually a decent source for MMA stuff.)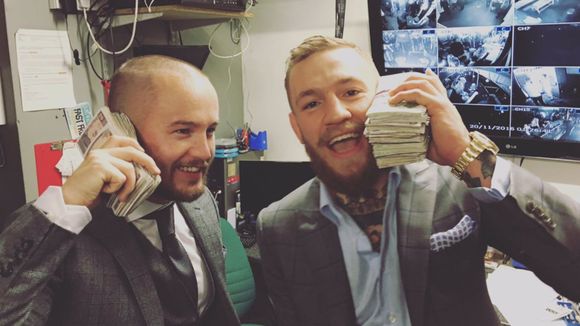 So they weren't even with him during the 2nd McGregor fight, they were fired before that, but they're saying he withheld their moolah. Nate made a couple million for the fight, so their cut would have been around 200k give or take, depending on how all the cash settles at the end of the day.
The Diaz Brothers aren't strangers to the law, and tend to get a big fight or two then just chill until the cash gets low then rinse, repeat. It's hard to imagine blowing through all of the cash from the McGregor fights anytime soon, but hopefully that doesn't stop Nate from booking another fight in the near future.
Page 1 of 1: