This past weekend, former 2-division UFC Champion and all-time great BJ Penn was arrested at a hotel in Maui. Alcohol is believed to be a factor, with one source saying that BJ was having trouble standing up straight and staying still. If that was the case, he should have just pretended that he was fighting Frankie Edgar again.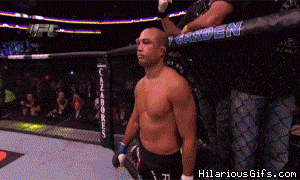 There aren't a lot of details yet, but word is that The Prodigy and a friend of his were hammered in a hotel lobby and things turned physical. You lose a few fights and suddenly everything thinks they've got your number. BJ made it back to his hotel room, where he was arrested when the police showed up later that night. He has since been released.
BJ has always had a reputation of being the type of fighter who'll take on anyone at anytime.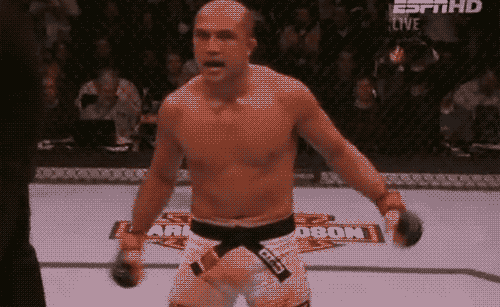 Here's an update (source) from the Maui police on the situation…
"On 01/17/15 at about 10:00 p.m., the victim, 37 from Kahului, and Jay D. PENN, also known as BJ PENN; were arguing outside of Kauhale's Bar in Kihei.
The argument escalated into a physical altercation between PENN and the victim. The victim sustained injuries and was taken to Maui Memorial Medical Center where he was treated and released.
On 01/17/15 at about 10:58 p.m., Police was able to locate Jay D. PENN and took him into custody.
On 01/18/15 at about 12:18 a.m., Jay D. PENN was released pending further investigation by the Criminal Investigation Division.
Injuries sustained by the victim (37) or PENN is still under investigation."
Page 1 of 1: