Most fighters that step into the Octagon don't go on to become familiar faces by any stretch of the imagination. For every Anderson Silva and GSP, there are countless other guys who only make it a fight or two before being cut, or throwing in the towel. Sometimes, for one reason or another, we still remember the guys who've only fought once. It could be that they're a legend in another sport, or that their gimmick is simply unforgettable…
Jose Canseco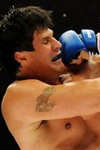 This former ball player is crazier than a bag of pet rocks and half as smart. In 2009, he figured it would be a good idea to fight a match in Dream against Choi Hong-man (The enormous guy who fought Fedor).
In Jose's defense, he did manage to last nearly 4 minutes before being finished off with punches but let this be a lesson to all of the kids out there… Just because you juice like a fighter, doesn't make you a fighter.
Teila Tuli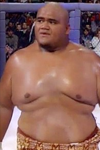 The memorable sumo wrestler from the very first UFC event, who stood 6'2″ and weighed 415 lbs. This super heavyweight from Hawaii is one of many fighters who simply had no idea what they were getting themselves into in the early days of the UFC. Teila surprised onlookers by being very quick for his size, things took a turn when he stumbled to the ground and ate the infamous kick to the head that would send one of his teeth flying. (But at least it wasn't his eye…)
Art "One Glove" Jimmerson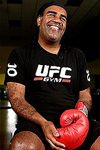 Art is another memorable guy from the very first UFC event in 1993. This journeyman boxer was well-respected, but definitely out of his element when he went up against Royce Gracie wearing a boxing glove to protect his lead hand. Remember, this was before everyone knew just how powerful BJJ could be, and a boxing glove doesn't do you a whole lot of good when you're on the ground with a Gracie. None the less, he embraces it and even wore his famous glove to the UFC 20 Year Anniversary events.
Ramon Dekkers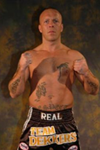 This 8 time world Muay Thai champ is beloved by fans, and it was a huge loss to combat sports when he passed away in 2013. His willingness to go head-to-head and trade made him a favorite. He agreed to fight Genki Sudo under MMA rules in K-1 where he lost via a heel hook. He took that fight on very short notice and it takes balls of steel to go up against Sudo in your very first MMA fight. After that, he went on to fight against Duane Ludwig under regular K-1 rules and he won the fight via decision despite tearing ligaments in his right shoulder and being unable to throw any punches with that arm.
James Toney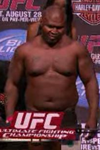 Long after Muhammad Ali and Antonio Inoki laid the foundation for what boxing vs wrestling could look like, in steps James Toney. Toney had one MMA fight and it was against Randy Couture. It took Randy a whopping 25 seconds to get the take down and the fight was over shortly thereafter. What lead the 42 year old boxer to step into the octagon? Dolla dolla bills, y'all.
Mark Schultz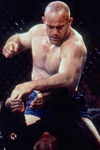 This world champion and Olympic wrestler is the brother of Dave Schultz, and they make up one of the most decorated wrestling family dynasties ever. He beat Gary Goodridge at UFC 9. If you want to get technical, he's had more than one MMA fight but he claims the second fight was rigged so we're not counting it. The 2nd fight, in 2004, was allegedly setup and Schultz was supposed to get disqualified and to move on to Japan to collect some of those big fat fake fight checks, but he got played and put in a submission halfway through the fight. Allegedly.
Muhammad Ali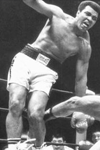 Ali vs Antonio Inoki is considered a precursor to MMA, and a lot of the details of this match are up in the air. It was ref'd by the legendary Gene LeBell and rumor has it that the match was supposed to be fixed. Ali wasn't having that, and officially the fight ended in a 15 round draw. The match consisted of Inoki on the ground, chasing around Ali and kicking at his legs. It wasn't until mid-fight that Ali threw his first punch, and only threw 6 punches the entire fight. He was running around the ring, taunting Inoki and calling him a coward for not wanting to fight. The reason Inoki was fighting so strangely was because of the odd rules which stated that Inoki, who had hoped to show off his catch wrestling, could only throw kicks if he was grounded, among other strange rules. Ali was down by 3 points, but Inoki had 3 penalties so it ended as a draw. 
All in all, this was a ridiculous spectacle that left fans in the audience chanting that they want their money back, and it might be a bit of a stretch to even call it an MMA match.
Dave Bautista
"Batista" is a popular wrestler in the WWE who made his MMA debut in 2012. Unlike CM Punk, Batista didn't get thrown right in with the lions of the UFC. He may not be Brock Lesnar, but he won his first match in CES MMA, a small promotion in Rhode Island.
Kenny Monday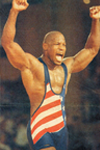 He definitely gave John Lewis a case of  the mondays in 1997 when he beat him at EF 4. This two time Olympic medalist in feestyle wrestling (including a gold in 1988), and 3x All-American, has coached the Blackzillians in Florida. After working with the likes of Rashad Evans and Vitor Belfort as well as coaching wrestling at OSU, Monday now coaches Johny Hendricks at Team Takedown.
Alexander Karelin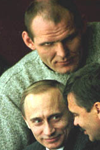 Aleksandr Karelin is regarded as a hero in his homeland of Russia, and "The Experiment" has a fistful of silver and gold Olympic medals to prove it. His wrestling record is an astonishing 887-2. He is undefeated in MMA, with just one fight under his belt against Akira Maeda that took place at Rings in 1999. That same year, he received a personal invitation from Vladimir Putin to enter into politics. In 2003, Aleksandr was among the first ten people named to the FILA International Wrestling Hall of Fame.
Marcelo Garcia
Garcia is arguably one of the world's top pound for pound submission grapplers. This 3rd degree black belt in BJJ decided to try his hand at MMA in 2007. Garcia was able to take the fight to the ground for a lot of the first round, but got caught early on in round 2 and the fight was stopped. Despite being regarded as one of the baddest dudes around, Marcelo Garcia has yet to make a return to MMA however he has teamed up with a child chess prodigy to create MGinAction, an online Jiu-Jitsu academy. 
Badr Hari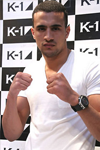 This championship kickboxer tested the waters of MMA after his 2nd kickboxing bout, all the way back in 2002. It didn't go so well, as he was submitted in the first round at the Lords of the Ring Gala event. Rather than keep toughing it out in MMA, he went back to kickboxing where he won multiple belts and has an impressive record of 117 fights with 105 wins including a victory over The Reem at the 2009 K-1 World Grand Prix Final. 
Agree? Disagree? Did we miss anyone? Leave a comment and let us know. 
Page 1 of 1: