Miesha Tate is going to fight Amanda Nunes at UFC 200. It's weird, it's surprising, it's kind of stupid and it's a lot of other negative things. Most of all, though, it's not a fight with Ronda Rousey, and it's not a rematch with Holly Holm.
While Rousey remains out indefinitely as she juggles recovering from her UFC 193 fight with Holm and her filming schedule for movies like Mile 22 and her mystery projects, there doesn't seem to be any reason for Tate to not face off with Holm again. Tate gave her opinion on it, though; Holm doesn't deserve an immediate rematch.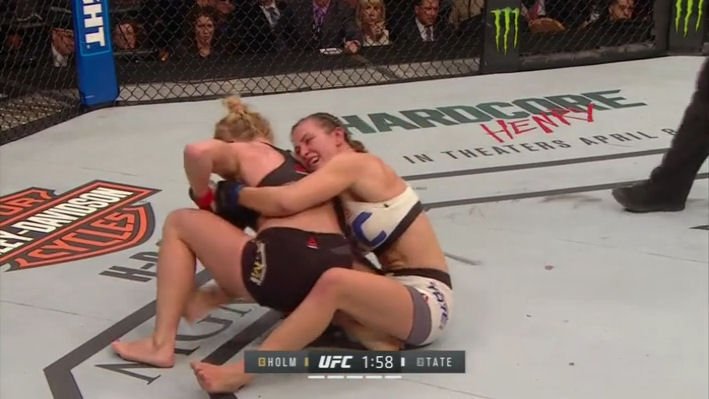 Want to see everything Tate had to say? And is she right? Check out the next page to find out.
Continue to the next page:
Page 1 of 2: