There's two parts to every MMA fight, and the first part happens before the fighters ever step foot inside of the octagon. Cutting weight is a battle in and of itself, it's something that everybody struggles with, but it's a necessary evil for now.
Miesha Tate is an absolute gangster, she's one of the top 3 toughest women on earth and she's practically begging for the chance to fight Cyborg at a catchweight. She's even talked about trying to cutting even more weight to fight Felice Herrig and Angela Magana. That's a tough proposition, especially when you have the heaviest breasts in all of women's MMA.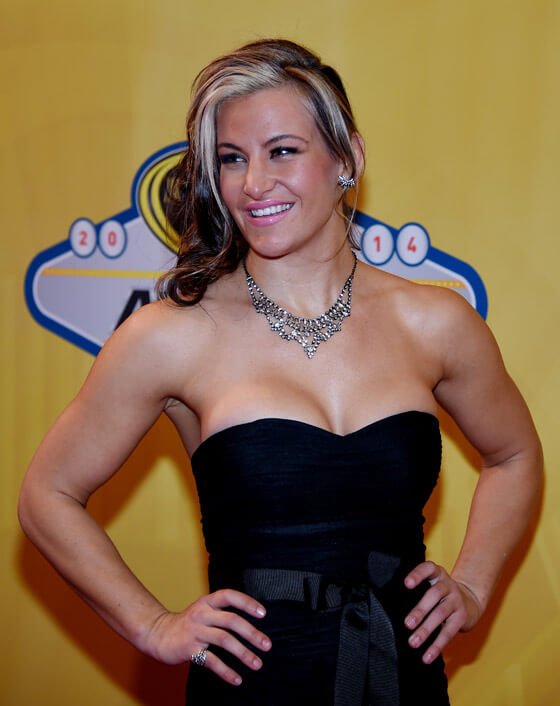 There's been some debate as to whether or not the lovely Miesha Tate has breast augmentations or not, so we rolled up our sleeves and put together a dossier of irrefutable evidence in the name of hard-hitting journalism.
Continued on the next page:
Page 1 of 3: