Page 1 of 4

At some point in the match Bisping apparently damaged his toe kicking, warning the following image is quite graphic.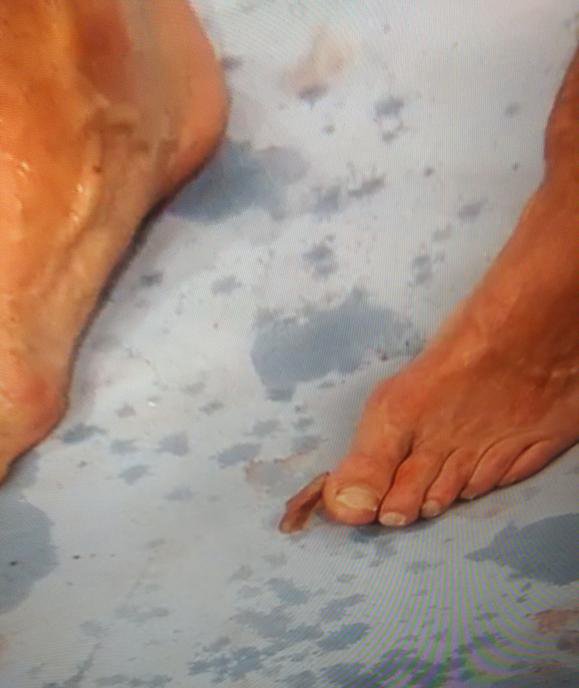 Michael Bisping beat Thales Leites via split decision in a back-and-forth affair at UFN Glasgow with the judges scorecards reading 48-47,49-46, and 47-48.
Check out the grit and determination displayed by both fighters at the end of round 5
Two tough warriors and nothing but respect at the end! @bisping and @thalesleites at #UFCGlasgow http://t.co/qBvJT2NETB

— #UFCGlasgow (@UFC_UK) July 18, 2015
In an equally painful display Ross Pearson resisted a seemingly locked tight armbar by Evan Dunham:
TOUGH. AS. NAILS!!! Wow! @RossTheRealDeal http://t.co/EeAzozUwoT

— #UFCGlasgow (@UFC_UK) July 18, 2015

Dunham went on to win this contest via unanimous decision.
Continue to Next Page:
Page 1 of 4: