Draft Kings has crowned yet another millionaire.
If you're playing fantasy football with a few buddies from work, you're doing it wrong.
Take Mike Leavitt, for example, a 25 year old who works at the family car dealership.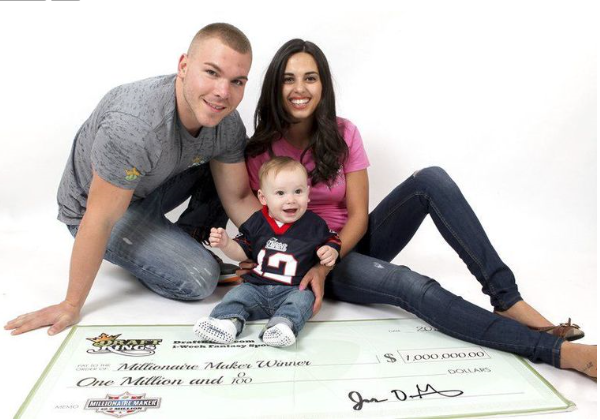 He entered a $27 dollar competition on Draft Kings, and ended up walking away with over a million dollars from their Millionaire Maker event. (UPDATE: Their current Millionaire Maker costs $20 to enter, with a grand prize of 2 million. Bad  timing, Mike.)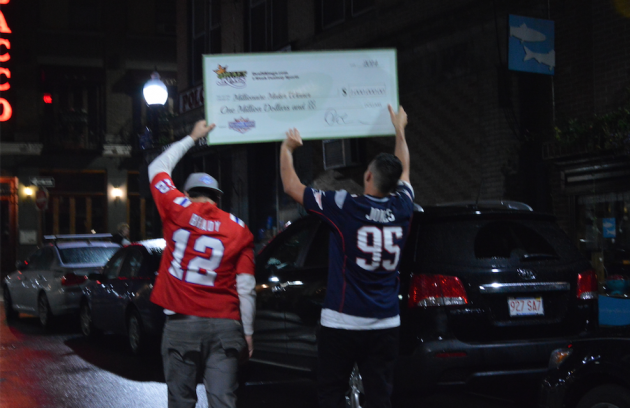 On Fantasy Football sites like Draft Kings, there are plenty of games you can enter into, ranging from free, to a buck or two, to lots more, depending on how high you want the stakes to be. You can play every week, and unlike typical Fantasy leagues, your mistakes from the start of the season aren't going to hang around to haunt you weeks later. To win, all you have to do is be better than some people – you don't even have to be the best.
How does it feel to earn a million bucks? Just ask Mike.
"How do I feel? I'm speechless. I just checked and saw they added the winnings to my account. It actually was a little more than a million. It was $1,008,001. I can't believe it."
Mike's been playing the weekly Draft Kings Fantasy Football games all year. He works full time, so it's not like he's some intense guy who spends every waking moment on Fantasy Football. That's the coolest part about Draft Kings, you can be a little more casual about it and still win big.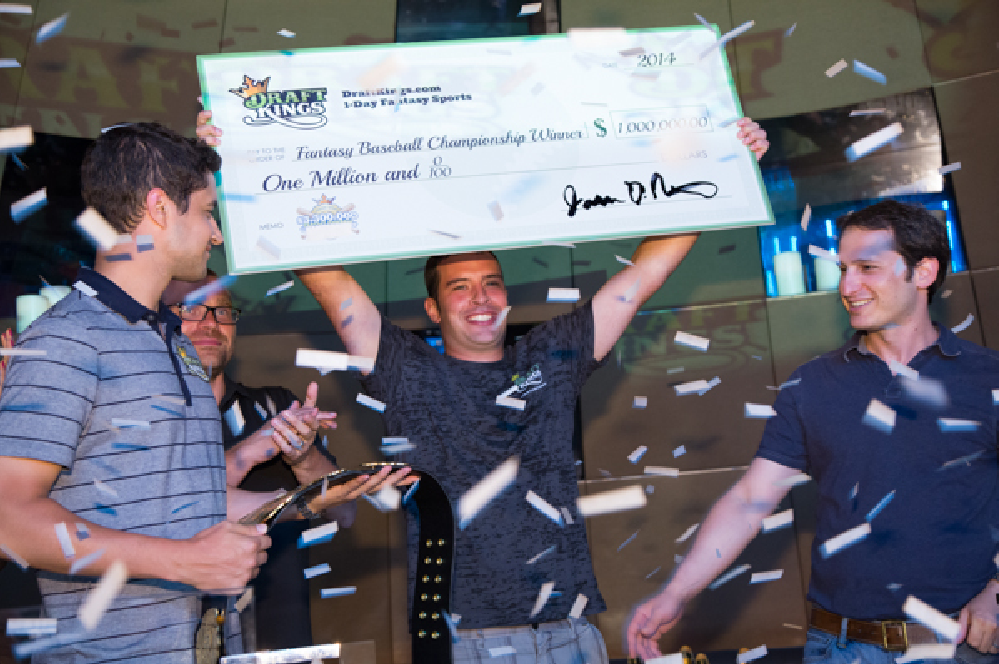 In his younger days, Mike Leavitt was a local football star and he really misses the field.
"The funny thing is I am very competitive and miss playing football," said Leavitt. "And this was the closest thing to playing, figuring out strategy and who's playing well. And to win $1 million by paying only $27, I can't believe it."
Fantasy Football gave him a chance to get back in the action, and Draft Kings allowed him to do it without having to spend every waking moment on his league.
Draft Kings is going to be paying out over 1 billion dollars in prize money this year alone, they'll be crowning many more millionaires, and as long as you can pick 'em better than 50% of people out there you'll be coming out ahead.
Unlike in a small league, you don't have to be the best to win. Since there are so many people playing Draft Kings (And let's be real, most of them have no idea what they're doing), you don't have to be the best – you just have to be better than at least half of them.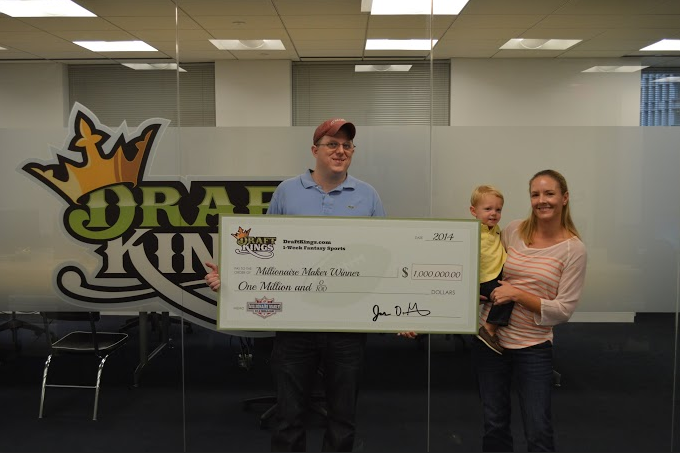 Fantasy Football lets you be a part of the action again.
People are getting rich playing Fantasy Football, but that's not going to happen with a little $10 recreational league. For that same small buy-in, you could be competing on the world stage where the potential prizes are much, much, greater. If you can hold  your own in a small league, you can definitely compete in a larger one.
To celebrate Fantasy season, Draft Kings are running some huge promotions.
Check out their best offers for new members right here and get started for free.
Page 1 of 1: