It's a dad eat dog world out there. 
When Manny Pacquiao was just a child, he sailed away from home to sell donuts on the street because he caught his father eating his pet dog.
I had a little dog, it got killed by a friend of my dad and then he [dad] ate it. I was 12 years of age, it was a tough childhood. – Manny Pacquiao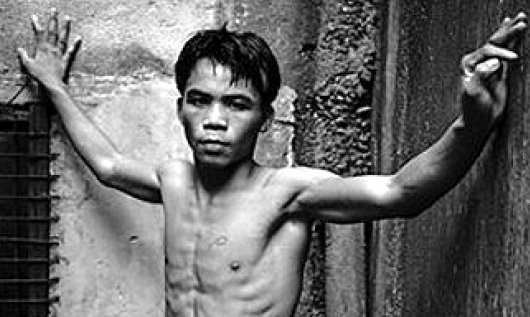 Adversity builds champions. Can you think of any fighters that have had easy lives? Whether you're growing up in a favela like Jose Aldo, robbing drug dealers like Mike Tyson, or watching your dad eat your best friend like a poor 12 year old Manny Pacquiao, it's these early experiences that help shape fighters into champions.
After he saw his father eating his dog, Manny took a boat to Santos City where he spent what little money he had on a large box of donuts. He sold those donuts individually on the streets while sleeping on cardboard boxes to save up enough money to join a junior boxing program, where he was able to find accomodating and to move off the streets.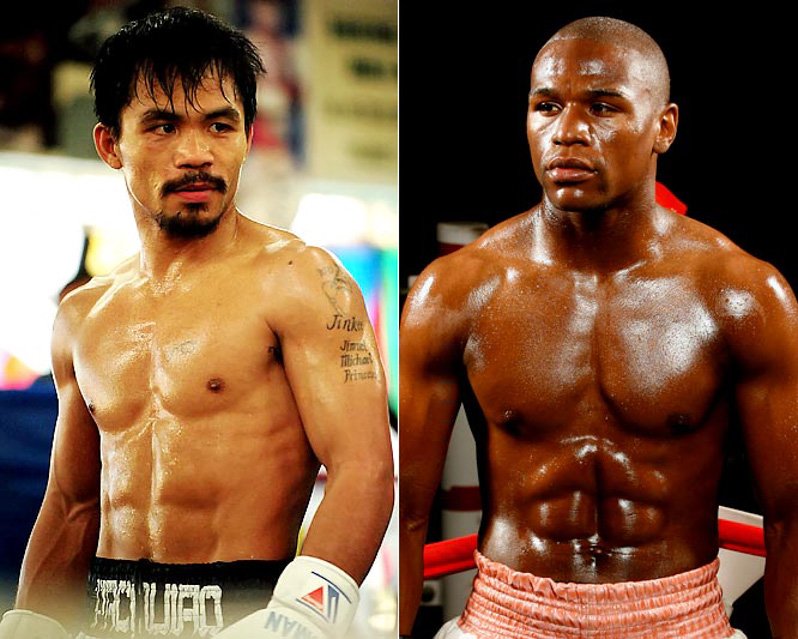 For some contrast, while Manny was sleeping on cardboard boxes and selling donuts just to make ends meet, his upcoming opponent Floyd Mayweather was born into a dynasty family of professional boxers. That's not to say that the young Mayweather had a charmed life at all, he would come home from school to his small bedroom shared with 7 others, often without electricity, to find heroin needles laying around the home and ultimately to find his mother passed away from aids.
Page 1 of 1: