The boxing match that could define a generation is one step closer to happening. 
Per ESPN.com:
Pacquiao and Top Rank, his promoter, have agreed to terms for a May 2 bout, Top Rank vice president Carl Moretti told ESPN.com on Tuesday night, although Mayweather has not yet agreed to terms and it remains to be seen if he will.
"Top Rank and Manny have agreed to the terms on our side. I don't know about the other side," Moretti said.
After years and years of back and forth between their camps, lots of trash talk, and plenty of close calls it seems like Floyd Mayweather vs Manny Pacquiao might actually happen. Knock on wood, fight fans.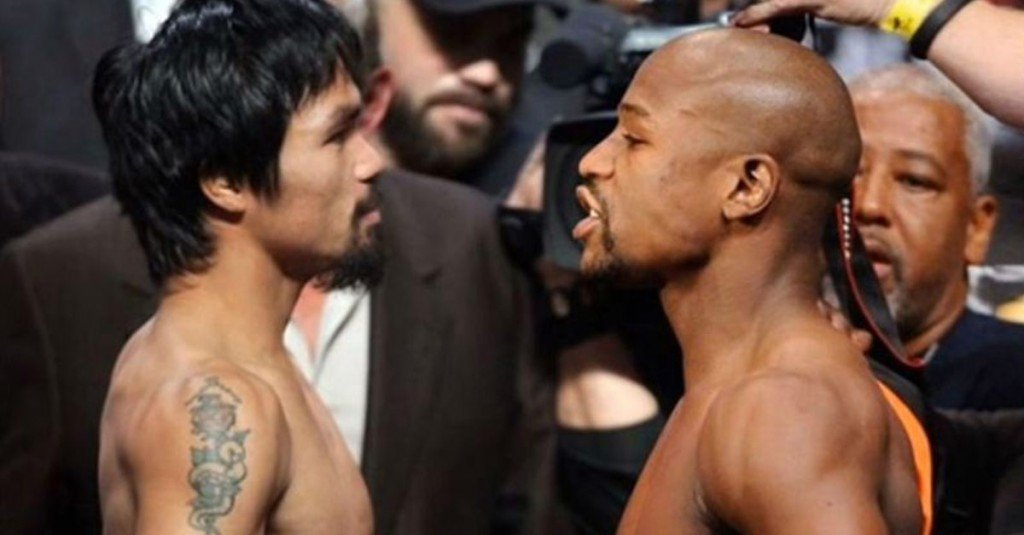 In the past, Manny didn't agree to Floyd's terms and didn't like the way Floyd was dictating them, but the tables have turned in recent years as Pacman's got a couple more losses on his record and some well-publicized tax problems. In a recent interview, we announced that Mayweather had extended the olive branch for a May 2nd bout with Manny and now Pacquiao's management has said that they accept.
What's next? 
Now it's a matter of Floyd confirming that he's still good to go, hammering out the rest of the details (No doubt that Floyd will want control over every little detail, perhaps even more aggressively than in the past), and having both fighters put pen to paper to sign those contracts. This will undoubtedly be a big payday for both fighters (in particular Floyd, although early reports state it could be as even as a 60/40 split), but moreso than that it's a legacy fight. It's one of those career-defining moments that even non-Boxing fans are going to get excited about and will be talking about for months leading up to it.
Page 1 of 1: