Luke Rockhold is the definition of the word stud. He's like the Dan Bilzerian of MMA except instead of running around spending his father's money, Luke asserts his dominance over some of the toughest men to ever walk the face of the earth.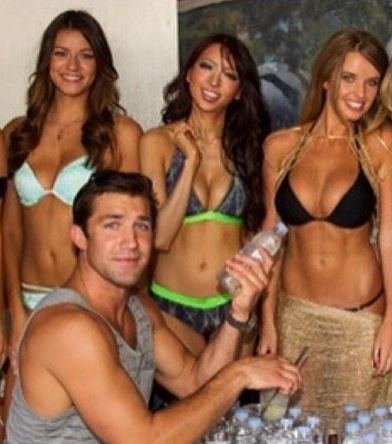 "At the end of the show, I hooked up with the co-host. Maybe… I might of had a kiss with one of the co-hosts. " Luke Rockhold said to TMZ.
When Luke was on Millionaire Matchmaker, he went to a restaurant with the host and three girls who were all vying for his affection. Luke wasn't into any of them, and he ended up hooking up with the bartender instead. Then one of the show's co-hosts. Then the furious host kicked him off the show, and it's been getting him laid ever since.
"It airs every other day so I have a whole new crop of girls hitting me up. Private message like you've never seen before. Instagram private messages. I check em out every once in a while. They don't say they spit, let's put it that way."
Like any reality show would do, he says they did him dirty in the editing department, and tried to make him look like as big of a scumbag as possible.
Luke Rockhold is currently 14-2 with his toughest challenge coming up in December when he's set to face Chris Weidman for the UFC's middleweight belt.
He's not really a girlfriend kinda guy, but lately he's had his eyes on a certain lady…
Continued on the next page:
Page 1 of 2: