Nate Diaz vs. Conor McGregor 2 is a thing that's supposed to happen at UFC 200 and a WHOLE BUNCH of fighters are very unhappy about it. The UFC loves it, obviously, because they're going to make a boatload of money…but boy, they are not making anybody happy in the process. A lot of fighters are speaking out about it, too. Here's what they have to say:
Nate Diaz
"I lost plenty of decisions and I've never got a rematch to this day, so that's crazy. Conor got worked over and now they're saying rematch, which makes sense, I understand that. I just think it's funny because it's like, Jose Aldo didn't get a rematch."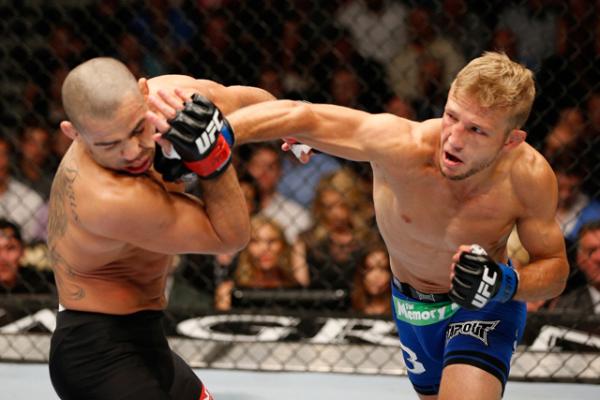 TJ Dillashaw
"This talk about Conor McGregor vs. Nate Diaz 2, that is kind of ridiculous. It's becoming a sideshow because Conor kind of gets to do whatever he wants. He's choosing the fights he wants, it just entertainment business you know?"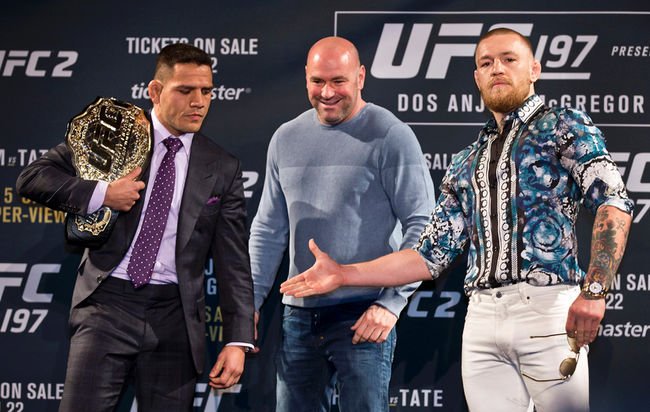 Rafael dos Anjos
"McGregor vs. Diaz 2 makes no sense, I would beat these two guys on the same night."
Find some more on the next page.
Continue to the next page:
Page 1 of 2: