We all saw how hyped Conor was after he won his 2nd UFC belt and was able to wear them both at the same time, but it's always interesting to get a behind the scenes look at a fighter as they prepare for battle.
Everyone's different before a fight. Some guys get so nervous that they can barely make the walk, other guys run out and can't wait for the fight to get rolling.
Conor's just chilling backstage in the lockerroom as he prepares to fight Eddie Alvarez, watching the fights before him and reacting to the outcomes. It's cool to see Conor watching the fights to see what happens, even as he eagerly anticipates his UFC lightweight debut, where he would go on to completely dominate the champ and take his belt. Eddie looked like he was having an off-night, or maybe Conor's just that good?
This video follows him throughout the card as he prepares for combat. It's amazing how calm and relaxed he is, considering how high the stakes were in these moments.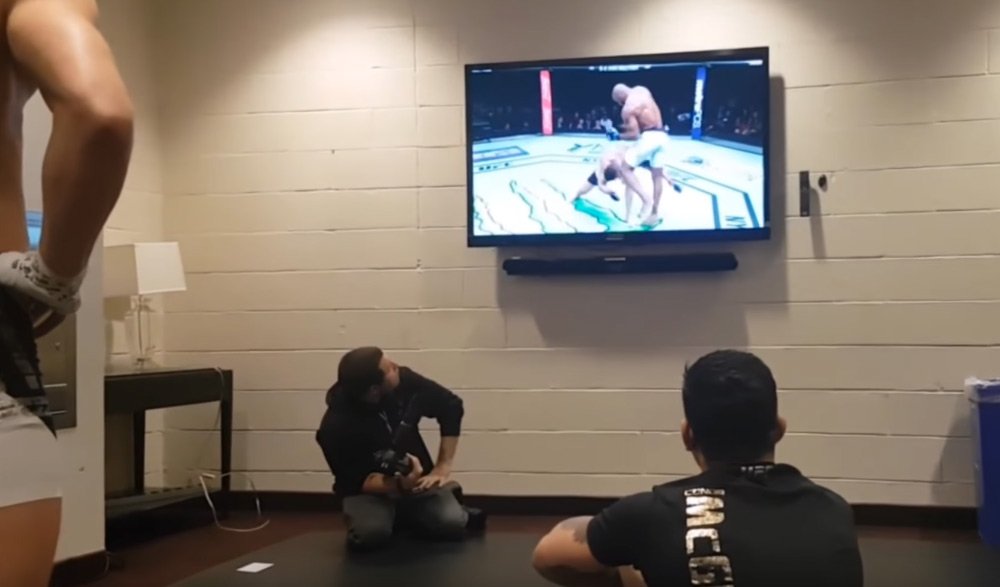 Watch Conor McGregor react to Yoel Romero's knockout of Chris Weidman, and the rest of  the card:
Page 1 of 1: