The Lauzon brothers have both fought in the UFC, and Joe is scheduled to fight very soon as UFC 200 where he's taking on Diego Sanchez in what is the dark horse for fight of the night. Actually, it's not much of a dark horse, these two guys are both known for putting on incredibly exciting fights. They've both been in fights that are candidates for fight of the year, decade, century, etc.
They're both tough, game fighters and this should be an epic match. Speaking of epic fights, here's what happened when Joe and his brother Dan decided to throw down at what looks like a family BBQ or some type of gathering. If you had a brother this tough teaching you how to punch and fight your whole life while the two of you sparred all the time, you probabally could have been in the UFC too. There's a famous story about one of Jon Jones' brothers always getting the better of them when they fight or wrestle, even to this day.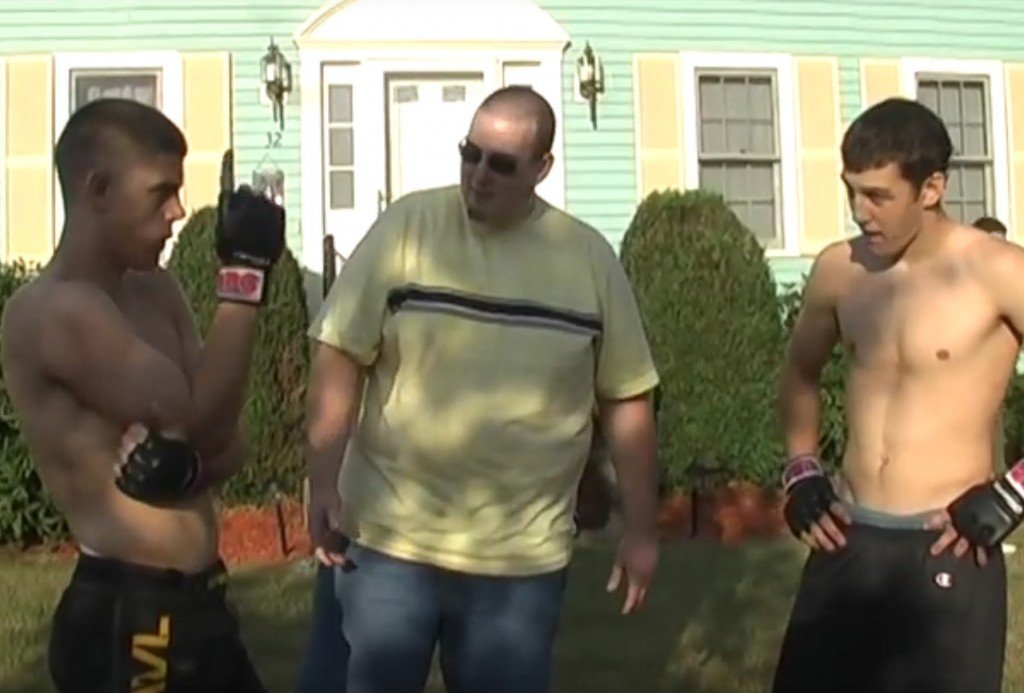 This wasn't their first fight, and you can definitely see some hard feelings at the end when Joe apparently held the sub a little long for his brother's liking, but Joe said it was to teach him a lesson from their earlier fight.
Here's the first fight:
"Two weeks ago, You saw HALF of the 2005 backyard brawl between me and my brother. Here is the second half and the second fight! I was mostly at fault for the very end… I might have given it a LITTLE extra when the fight ended!" – Joe Lauzon
Want to see how it all ended? Check out the rematch:
Page 1 of 2: