Jose Aldo Is Finally Getting His Chance Early
Jose Aldo is finally getting his chance to reclaim his featherweight belt against Max Holloway at UFC 218. The shot was originally going to Frankie Edgar, but with Edgar's injury, now Aldo gets a chance to redeem his loss to Holloway and win back his belt, once again, much sooner than anyone expected.
Some thought it might have been Cub Swanson who would get the call, and that may have been the case if Aldo wasn't available. Swanson should probably stay by the phone just in case, it's not like Aldo has never had to pull out from a fight before.
Holloway Proves Himself
Holloway proved himself in a huge way in the first bout against Jose Aldo, and now he has a chance to cement himself as a dominant champion with another win over the legendary featherweight.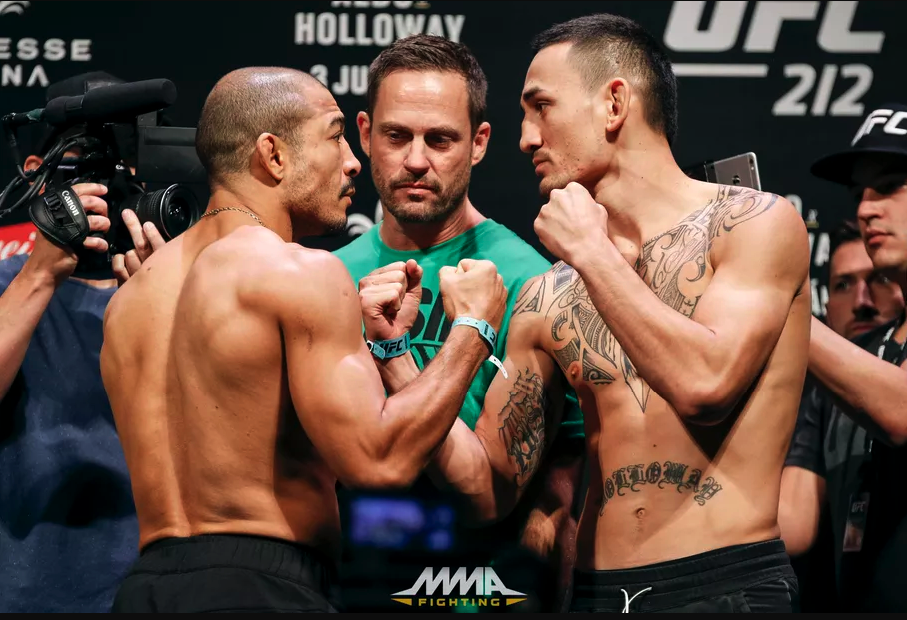 We probabally won't see Conor McGregor making the cut down to 145 again, but how many times has Conor already surprised us by doing what nobody thought was possible? So, you never know. No matter who wins at UFC 218, it makes for an interesting match up with McGregor. He's fought and beaten both of these guys, but some people still discredit the victory over Aldo calling it a lucky punch and saying things would go differently in a rematch. There's really only one way to find out, but something tells us the 155 division would lose their minds if Conor's next fight was at 145.
Either way, this is just another one of the many intriguing fights that are lined up, it's a good time to be an MMA fan.
Page 1 of 1: