Jose Aldo was very close to not fighting for the UFC again, he had gone as far as saying he's going to retire if they don't let him out of his contract, but cooler heads and prevailed. Likely, somebody reminded him that if he ever wants a shot at that Red Panty Night courtesy of Conor, that he'll have to stick around. When Conor was stripped of the FW belt, Jose Aldo became the champion, as her was the interim champ before that. Holloway is currently the interim champion after a win over Pettis, who wouldn't have become interim if he had won. It's all a really confusing situation, but here's the big picture:
Conor: Champ at 155 only.
Jose: Champ at 145.
Max: Interim champ at 145.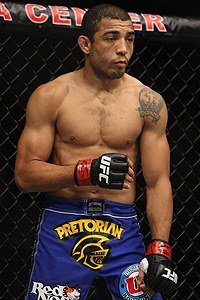 If Aldo is able to unify the belt, it stands to reason that he'll hear talks of a super fight between himself and Conor. McGregor has never failed to miss weight at 145, and once he's off of his 10 month layoff to become a father, perhaps the UFC will allow him to dance between weight-classes as long as he's staying active. Especially with the new ownership, the big concern here is making enough money to cover their debts and liabilities. The UFC needs to keep putting on massive shows, even if that means the rightful contenders aren't always getting their shots at the belt. It's unfortunate, but it's what sells tickets and PPVs and gets mainstream media coverage.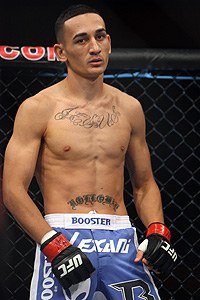 In this case, no matter who wins the February 11th bout between Aldo and Holloway, there's a history with Conor. Mcgregor has beaten both fighters at 145, the only difference is how long each fight lasted. Aldo lasted seconds, Max went the distance.
Holloway vs Aldo will be a huge test for Holloway, Aldo on the other hand, has proven himself time and time again and is the greatest featherweight of all time and is coming off of a huge win over Frankie Edgar where he was able to return to old form. Holloway has fought, and beaten, tough opponents on his rise to the top, but none quite like Jose Aldo. Pettis had a really tough weight cut, and hasn't looked like himself lately, none the less it's still a great win for Max and catapulted him into the toughest test of his career against Jose.
Page 1 of 1: