Page 1 of 2
Jon Stewart is done with the Daily Show, but he isn't taking too much time off from the microphone. According to multiple reports, Stewart will be working with the WWE to host SummerSlam this coming Sunday.
This isn't as surprising as it may seem. Stewart has been growing closer to the WWE over the last year, working a storyline alongside eventual WWE World Heavyweight Champion (and just generally amazing wrestler) Seth Rollins, which culminated with an appearance on RAW that wound up giving the world this GIF: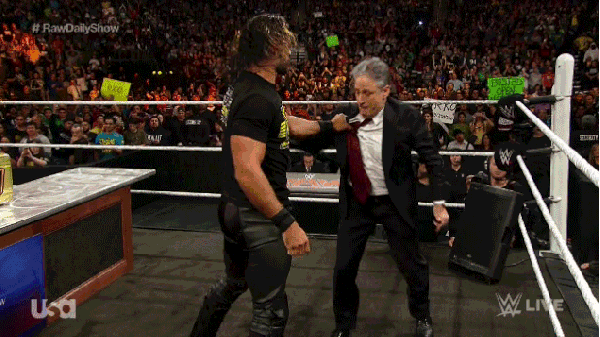 The WWE ran with that for months, and have been grateful to Stewart ever since. In fact, a few weeks ago, ahead of his retirement, the WWE gave him an honorary WWE World Heavyweight Championship title belt, customized for the Daily Show.

Continue to the next page:
Page 1 of 2: