Michael Bisping to Daniel Cormier: Say what's on your mind, tell Jon Jones to go f*** himself
Surprisingly Jon Jones latest positive test has surprised many. As many MMA followers know that Jones have been plagued by scandals of doping and fail drug tests through out his career. However, in UFC 214 when Jones defeated Comier he test positive for drugs. Needless to say, Comier has been very upset when the news broke.  Cormier has took to twitter in a war of words lambasting Jones. Where he stated he and Jones will never be friends. Even though Comier has been vocal about his feelings, Michael Bisping feels that Danial Comier has been holding back from telling Jones his true feelings.
Speaking on the recent edition of his Believe You Me podcast, the UFC middleweight champion took Cormier to task for his subtle  response, saying that were he in Cormier's position, he would be chief among those going in on Jones.
"Listen, I really like Daniel Cormier, he's a great guy, but that was me mockingly throwing up there. It's like, come on, man. DC, say what's on your mind because that isn't what's on your mind. What's on your mind is, 'Jon go f**k yourself, you f**king prick.'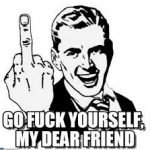 "I like DC. DC's a standup guy and God bless him, maybe – well, he's not a better human being than me. That's what I was going to say, maybe he's a better human being than me. No, he's not but maybe he has more sympathy for his opponent than I do because that's not what I would have said. If someone f**king tests positive and kicks me in the head and knocks me out and takes my belt in front of the world, I'm not going to bang on about compassion. I'm gonna say, 'You're a piece of s**t and you've got no place being in the sport.' Especially after testing positive before and all the other things that happened."
Daniel Cormier may have been subsumed because Jon Jones positive test was no surprise. It is time that Jones be handed a lifetime ban as each time he is caught he has another excuse.
Page 1 of 1: