Johny "BiggRigg" Hendricks didn't get that nickname just because being caught by his knockout power feels like being hit by a semi-truck, it was given to him by a friend based on the large truck he drives around. When Johny isn't driving said truck, he keeps it safely parked inside his beard. Here's a look at what else Johny could be hiding in that beard of his.
Degreaser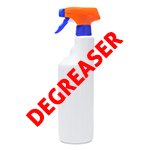 After the announcement that GSP had purchased a Vaseline factory, it didn't take long for Johny to stock up on degreaser. In case you haven't heard the news, we recently broke the story after GSP's accountant told us that the Canadian champ had made a huge investment in buying his own grease factory.
Silva's Sleeping Pills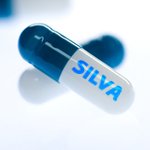 Anderson gave these to Johny to hold on to right before The Spider stepped into the octagon to face Chris Weidman for the first time at UFC 162. Just kidding, the former champ took each and every one of them. Weidman and Silva are set to face off again at the end of the year, do you think Silva's going to show up this time, or get caught napping again?
Tito's Self Respect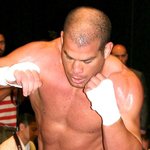 Big surprise, Tito Ortiz is injured again and that's the reason that Bellator's first attempt at a Pay Per View has been cancelled (for now). It's not unlike Tito to get injured before a big fight, and this certainly isn't the first time. In the past, we had to wonder what it was that would cause these last-minute "injuries", but now it's obvious that The Huntington Beach Sad Boy's respect for his legacy is lost. As with most things that have been lost in the past few years, it's probably hiding somewhere on Johnny Hendricks' face.
Roy Nelson's Beard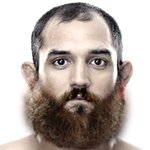 Before the recent fight between Daniel Cormier and Roy Nelson, D.C was trying to get the state commission to force Nelson to shave off his big, disgusting beard. Cormier's requests fell on deaf ears, but it's been rumored that not only is Roy Nelson's beard stashed away inside the beard of Hendricks, but the rest of Roy is in there too. He's working on his wrestling.
Junior's Towel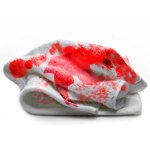 There's been some controversy after Cain Velasquez and Junior Dos Santos made it all the way to the 5th round when Junior was essentially out on his feet in the 3rd. The doctor went into the ring twice and didn't stop the fight, Herb Dean was close to stopping the fight and even went so far as to put his hands on Cain Velasquez, but he decided to let it keep going. At this point, you would expect that Cigano's corner would recognize the fight isn't competitive anymore and toss in the towel. They took heat from Dana White and several other UFC fighters for not throwing in the towel, but in their defense (you guessed it) the towel was probably lost somewhere in the beard of Johny Hendrix at the time.
Miesha's Copy Of "How To Defend Against The Arm Bar"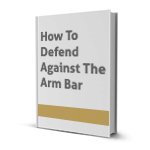 The classic MMA book authored by Jon Jones after his victory over Vitor was playing a huge role in Miesha Tate's training camp, until she lent it to Johny and never got it back. He allegedly skimmed the first few pages and mumbled, "I'm not going to need this because d GSP is not going to try to finish the fight." So he set it down inside his beard, and ended up forgetting about it.
What Else Is In There?
Only time will tell what else is hiding away inside that big old patch of face moss. Soon, there might even be a belt. Did we miss anything? Leave a comment and let us know what else one might find inside of the beard of Johny Hendricks.
Page 1 of 1: