Joe Rogan's photobombing skills are set at 'expert' level. Let's be honest, he obviously just can't help himself when it comes to getting noticed when the cameras are at the weigh in's.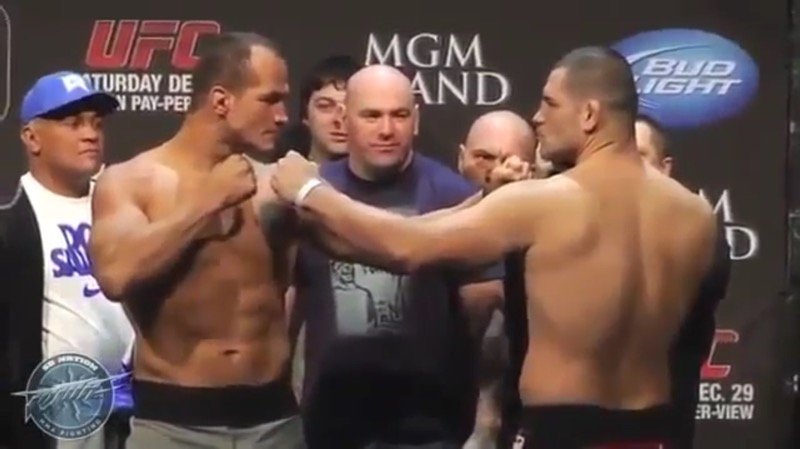 Joe's timing is impeccable as well, he picks the moment perfectly with fantastic precision. As soon as Dana White brings the two fighters together, in comes Mr Photobomb himself, Mr Rogan. With the movements of a ninja. I'm pretty sure he makes no sounds too when he moves in for the close up. It's really impressive!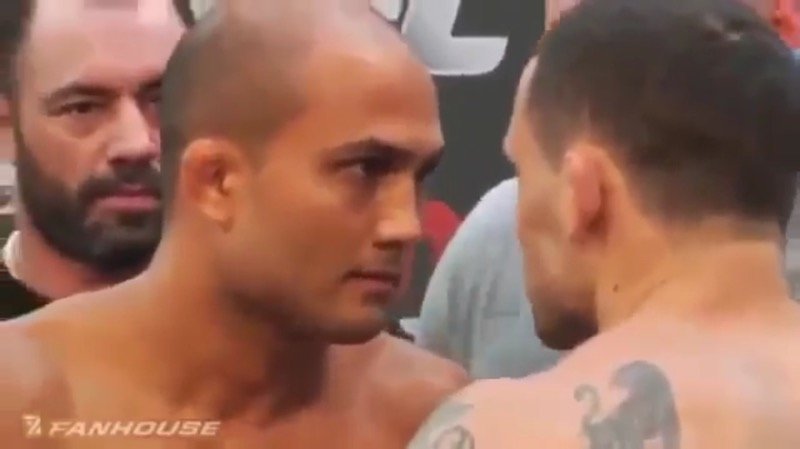 I'm not sure what he gets out of being in shot for so many face off's, maybe he is a betting man, he can tell by the look in a fighters eyes if they have what it takes or not. He does seem to pay particular attention to each fighters eyes.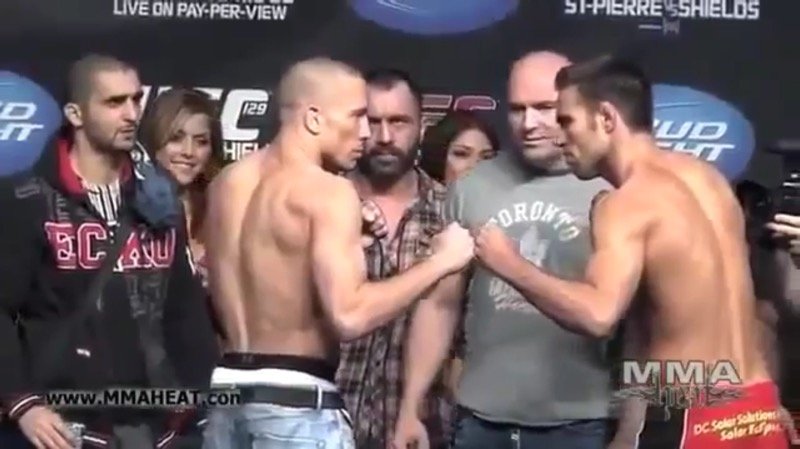 Or perhaps he is looking at being the next Dana White, after all, he is getting plenty of practice of being the man in the middle.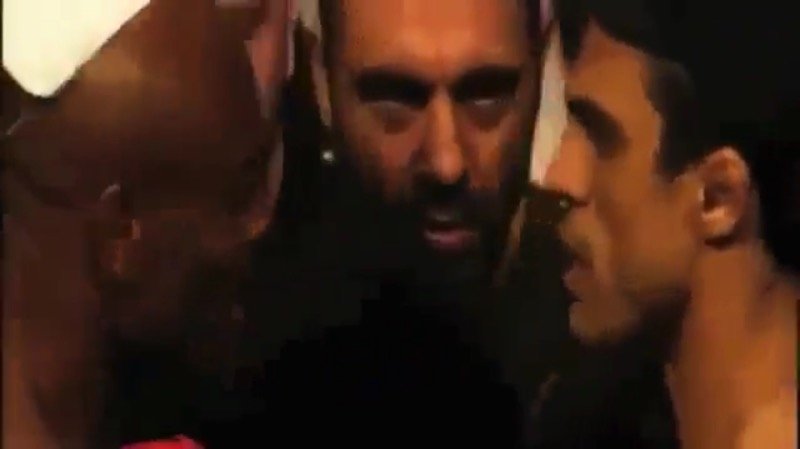 Whatever the reason for Joe's constant photobombing, one thing is for sure, I think he could be the best there is at it in the MMA world.

Page 1 of 1: