Page 1 of 2
Ronda Rousey was on the most recent episode of Joe Rogan's podcast, it was her second time on the show. Her first visit was long before she was in the UFC, and long before she was a superstar.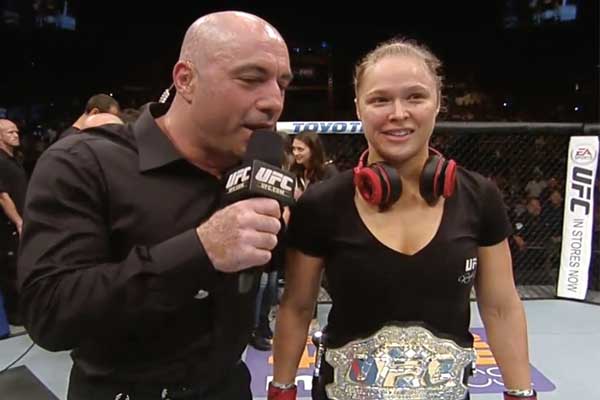 This time around they talked about everything you would expect, from Miesha Tate to Do Nothing Bitches.
Unlike with most of his guests, Joe Rogan mostly steered away from difficult or controversial topics, but the high school kid in him couldn't resist letting it slip that he used to smoke weed with Ronda Rousey before her first title fight.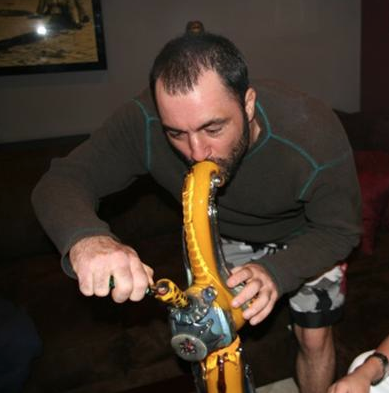 They start talking about high-pressure situations, and how Ronda's upbringing has made it possible for her to cope with them. Out of nowhere, Joe Rogan drops a bomb about himself and Ronda getting baked and how that helped Ronda be more calm during her first appearance, right after she said she wasn't calm during her first appearance, but he was so eager to slip that in that it didn't matter if it was a contradiction.
Everybody in the room just ignores the comment, except for a couple giggles. See the clip (and the full conversation) on the next page.
Continued on the next page:
Page 1 of 2: