Page 1 of 3
Floyd Mayweather wears many hats. He's the last great American boxing champion, an eccentric millionaire, and one of the greatest salesmen to ever walk the earth. Floyd Mayweather doesn't get enough credit as a savvy businessman.
Top-tier boxers can earn a lot of money, but their promoters can earn a lot more. Typically, a boxer earns a flat rate fee from the promoter, who is responsible for promoting the fight, rallying the media, securing the venue, etc.
The promoter is risking their money for a higher payout if the fight is a success, and could lose big if the fight is a flop. The boxer typically makes the same, more or less, either way. But in the case of Floyd Mayweather, his fights are always huge because he works harder than anybody else in the game.
In 2006, Floyd Mayweather realized that he's a safe bet and he decided to place a $750,000 bet on himself.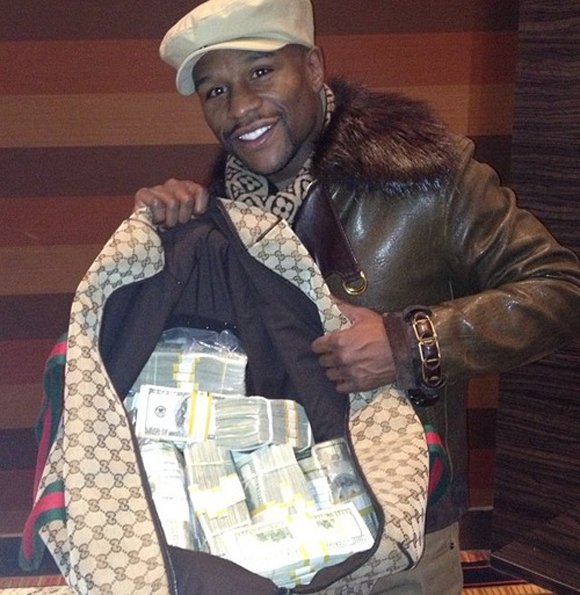 Continued on the next page:
Page 1 of 3: