Hector Lombard testing positive for anabolic steroids is about as surprising as Nick Diaz getting popped for weed. Lombard's fight on April 25th against Rory at UFC 186 has been cancelled, and the UFC is trying to find another opponent for Rory MacDonald, who just can't catch a break these days. It also appears there's been another miscommunication, similar to the one that allowed Silva vs Diaz to take place despite Anderson's positive test.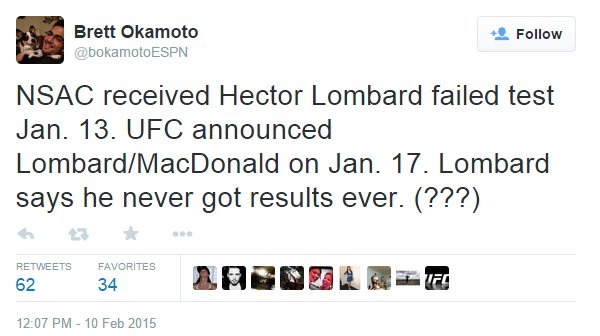 Here's what Hector had to say about the cancellation of his fight this morning, before news of the failed drug test went public.
I woke up this morning and I got a text from Ariel Helwani that he was sorry for my fight been cancel! I don't have a clue at this point, but I trust the UFC made a decision for a good reason!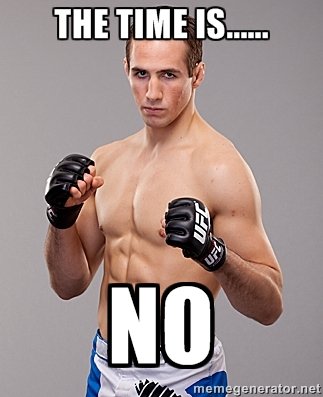 Lombard's previous fight was against Josh Burkman, who showed sympathy towards Hector in comments he made to MMAFighting.com.
"I don't think steroids win fights although they do help, nor do I think we should judge the athletes so harshly. I still respect Hector Lombard as a man and as a martial artist.  Remember this while reading people's reactions to UFC test results: those who judge others the harshest are the worst offenders and biggest liars. Anderson Silva insisted a life-time ban, and then he tested positive. I've seen PED's used by athletes in all sports at all levels. This is not an MMA issue. It seems to be part of sports. All sports. Lance Armstrong, A-Rod, baseball, football, basketball, speed skating … Anyone who overlooks this is nieve. That doesn't mean all athletes use them, I'm just not surprised when guys do."
It's worth noting that Burkman missed a chance to compete on The Ultimate Fighter due to a failed drug test.
So, where does this leave us? More stringent drug testing leads to more big fights getting cancelled, and they'll never be able to clean up the sport when none of the bigger sports have been able to do it. As a fan, do you care when somebody tests positive or would you rather just see the fights happen?
Page 1 of 1: