Everyone enjoys a good laugh with some shock humor, and what's better than the sight of a pair of female boobs to shock and these guys into spontaneous laughter.
This prank was set up with hidden camera's and an actress. The idea is, to have a guy come on to the matt and look to start a clinch with our model. What these guys don't know is, that this girls Gi is 'booby trapped' to literally come away in these guys hands.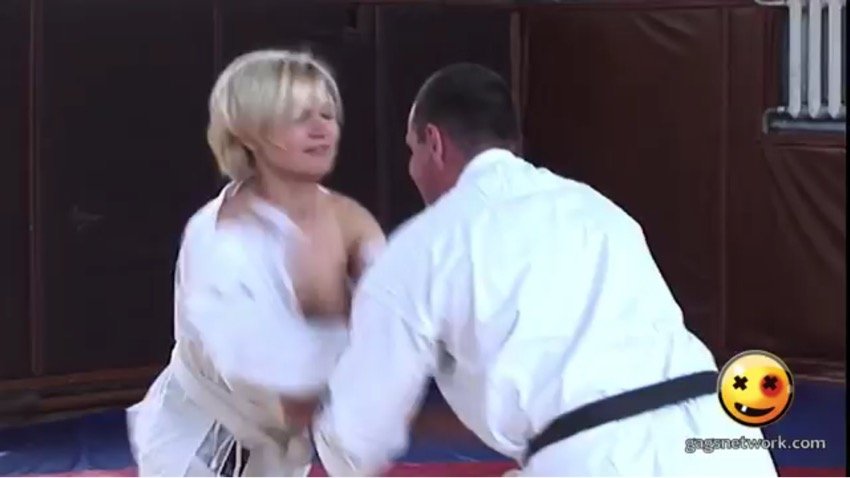 As the two get into position for the clinch, to the guy, everything seems aboveboard and normal, until he pulls backwards and moves away with the actresses top part of her Gi..
These guys were in for more than a shock as they were confronted with the blonde girls breast. With nothing left to do other than to laugh.
The YouTube video description may give you a bit more information, but don't forget to check it out for yourself.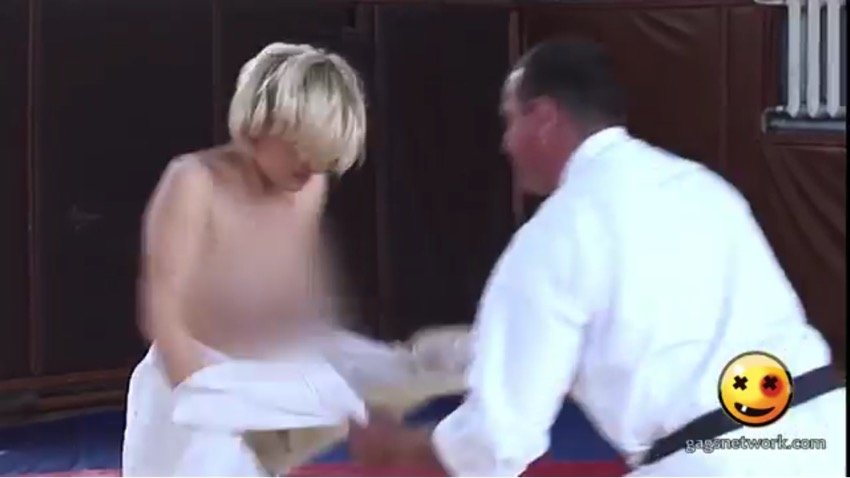 "Naked and Funny is an official channels of the original producers of Naked & Funny television series, which was successfully broadcasted in over 40 countries. Naked and Funny is a hidden camera program with an erotic twist. The production team sets up hidden cameras out on the street, in restaurants, in movie theaters and anywhere imaginable and plays tricks on unsuspecting people. What sets this program apart from other hidden camera programs, however, is that it has an erotic element infused into it. For example, a waitress in a restaurant comes to take an unsuspecting client's order and comes back with his food wearing nothing but lingerie! In the same show, an unsuspecting young lady is pulled over by a cop who gets out of his car and starts stripping for her! The reactions people have on the show are hilarious! Watch out because you could be pranked next!"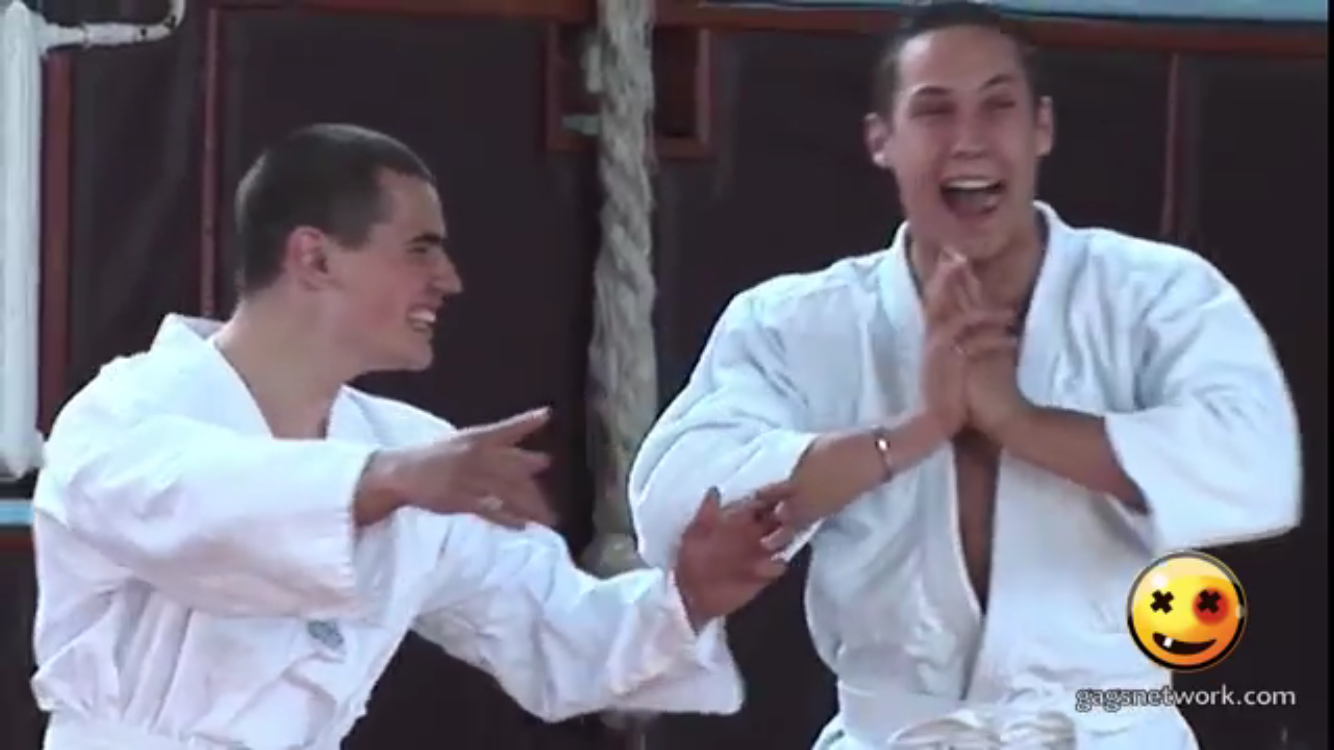 We've had our fair share of wardrobe malfunctions over the years on the UFC, especially since Reebok took over! There has been an obvious increase in sudden flashes of flesh that we don't expect to see during a fight.
From a nipple slip all the way to Urijah Faber's ass! Faber was in a title fight with Dominick Cruz at UFC 199. "The Reebok outfits, that happened in my last fight, too," Faber told MMA Fighting. "I was constantly pulling up my shorts. I like the material, but they need to make them so they fit better. I don't know what the deal was. My ass was hanging out."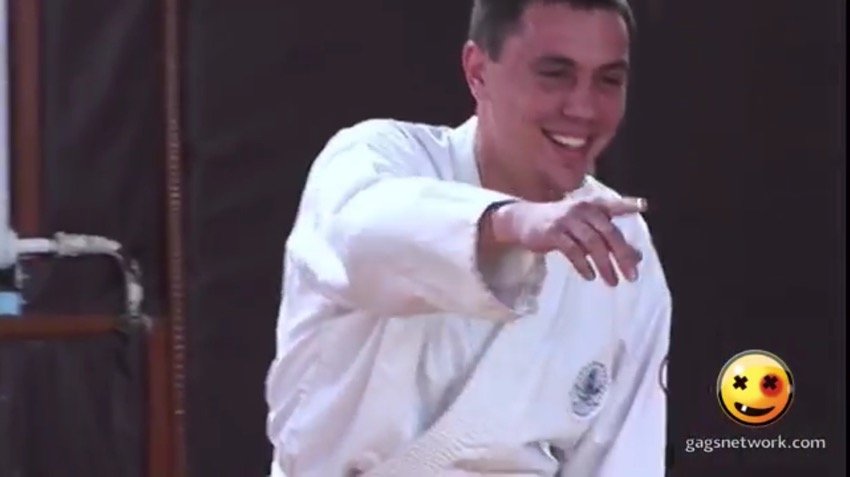 "The truth is, if I were on the street [fighting] and my pants were falling down, I would not stop to pick them up," Faber said. "I would continue to fight. That's how I like to approach these things."
Faber had no other option other to just laugh at the whole incident, "There's no shame in my game," Faber said. "The best things were the memes with my chin and my butt matching. It's hilarious. I actually posted it on my Instagram."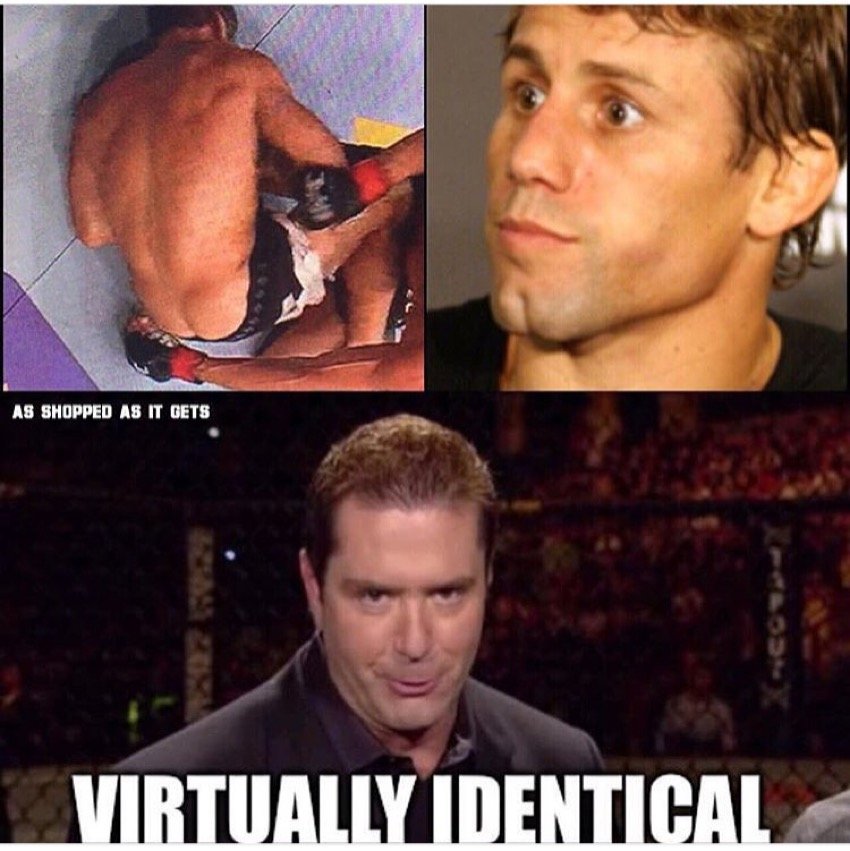 Check out the actual video:
Page 1 of 2: