During fight camp it's important to have some fun every now and then, as these fighters did. They posted a twerking contest video to Instagram, find out who won…
We've got Carla Esparza, former straw weight champion, Felice Herrig, who competed on The Ultimate Fighter, and Jeri Sitzes, who went 3-1 in her four pro fights in 2009 for MMA but has competed more recently in boxing. Place your wagers on who is The Ultimate Twerker.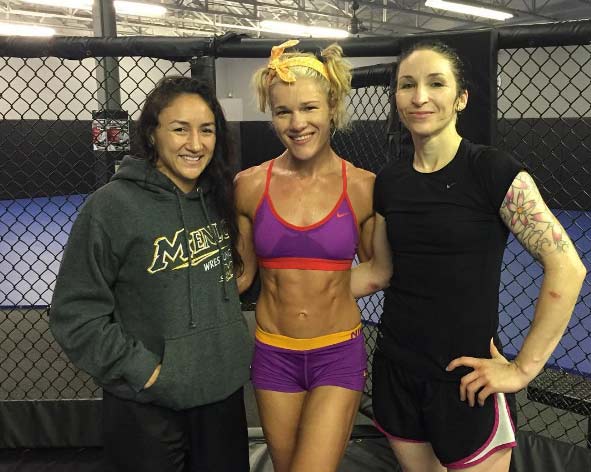 Felice was calling this training camp HELLWEEK, because she brought in two ultra-tough ladies to help get her ready for her upcoming fight on July 23rd in Chicago where she takes on Curran. This card is headlined by Holly Holm and Valentina Shevchenko.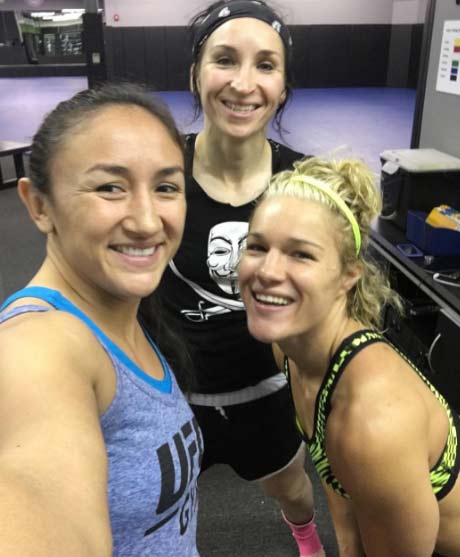 Felice hasn't fought since her last bout in April of 2015 where she lost a unanimous decision to Paige Van Zant. Paige has fought twice since then, a victory over Alex Chambers and a loss to Rose Namajunas. We're excited to see Felice getting back in the Octagon, and preparing well for a tough fight.
There aren't any easy fights in the UFC. This also applies to what happens outside of the cage, like twerking contests. Check it out and see who you think wins the prize.
Preparing for a fight and being cut like Felice helps when it comes to making weight in the UFC, but it doesn't help as much when you've got to Twerk. Technique breakdown: Carla keeps her hands further away from the wall, which allows for a better angle. She's also the most aggressive twerker, and wins a victory due to submission when she stopped Felice from being able to compete.
Page 1 of 1: