People love talking about what would happen if Ronda Rousey fought a man, but the woman vs. man fight isn't unprecedented. These types of fights have happened in professional combat sports.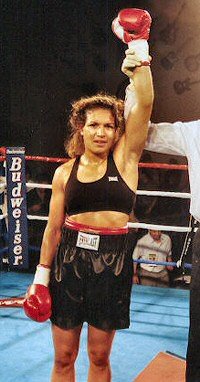 Even recently, a promotion in Brazil was hyping up a woman vs man MMA fight, but they quickly backpedaled after a huge backlash and said they never had any intentions of putting on the fight, and that they were just trying to raise awareness for domestic violence. Seems legit.
But this isn't about a fight that didn't happen. It's about a fight that DID happen.
Lucia Rijker is a badass chick. She's got a 17-0 boxing record, 37-0-1 in kickboxing with 25 knockouts, and she was even brought in to help Ronda Rousey with her striking in 2012. However, her record isn't quite perfect because she did have a fight against a man but it was an exhibition fight so it doesn't taint her undefeated campaign.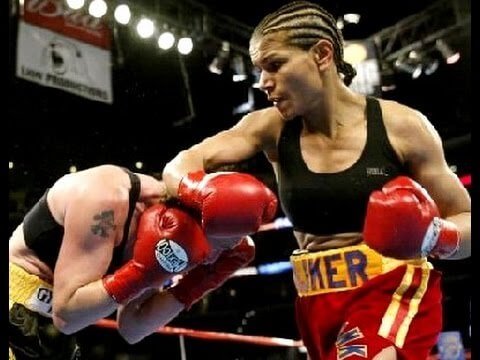 Lucia is a buddhist who dedicates time each day to meditation, she speaks four languages, she's trained with Freddie Roach and worked with some of the top fighters around. She's also done some acting, notably in the Oscar-winning film Million Dollar Baby and the tv show The L Word.
Watch Lucia fighting a man on the next page:
Page 1 of 3: